Starship Troopers
by
I first read
Starship Troopers
as an impressionable teenager. My dad had a lot of SF books around the house, particularly Heinlein's, and I read most of them, except the especially sexy ones that he hid from me. (I read several of them later and hated them. But that's a different story.) And I have vague memories of liking this book - a lot.
So when I decided to reread it as an adult, I was expecting some old-fashioned shoot-up-the-aliens classic pulp SF, like, say,
The Puppet Masters
.
What I got was a lot of this:
Not much of this:
And you can forget about this: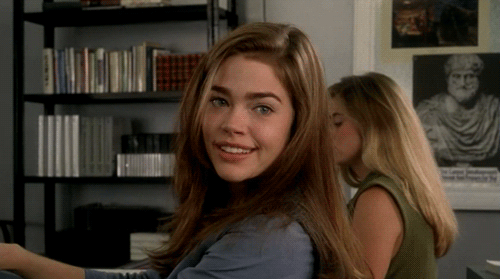 Basically it's one long military lecture wrapped in a paper-thin science fiction plot. I was surprised by how little action there was, and how much pontificating on military strategy and training. More than half of it reads like a textbook. It's not as painfully tedious as the infamous 100-page John Galt lecture in
Atlas Shrugged
(what is??), but it's pretty bad unless you're actually interested in military theory, from a proponent's point of view.
As many reviewers have mentioned, this is one of those cases where the book has virtually nothing in common with the movie, other than the name and a few basic plot details. I'm pretty certain that Heinlein is rolling in his grave over Paul Verhoeven's satirical treatment of his military screed.
And I'm still confused why Teenage Me thought this was a great book ...
Sign into Goodreads to see if any of your friends have read Starship Troopers.
Sign In »
Showing 1-21 of 21
(21 new)
date
newest »
back to top