The Space Between (The Book of Phoenix, #1)
by
4+ Love, Souls and Dyads Stars

"One soul, one being. We shared thoughts and feelings and even a body, and although it sounded awkward, I felt as though we lived the most natural, most perfect existence. Like we were beyond human, above the selfish and greedy self-centered ways of this world. We were about us and them. There was no me."
We essentially live alone. In a huge world, we claim as ours a small piece of land and there only a handful of people who recognise us. But what if there was half of our soul missing? If we were to meet it? Again and again. To survive cruelty, jealousy and our own misgivings? Is happiness ours to claim? Are we ever gonna be whole again?
"My soul was what mattered now. I did have one. We both did. And they were meant to be one. Our souls were two halves of one whole."
"Love is composed of a single soul inhabiting two bodies." - Aristotle Jacquelena "Leni" Drago
a twenty something dancer, unhappy and with unfulfilled dreams, always composed is performing her last dance recital. She knows she wants more of her life and her art but she is ruled by her mother's teachings. When she meets the man that her soul recognises, she will be plunged into a whole new world, altering the foundations of her existence and making her believe in claiming more from life.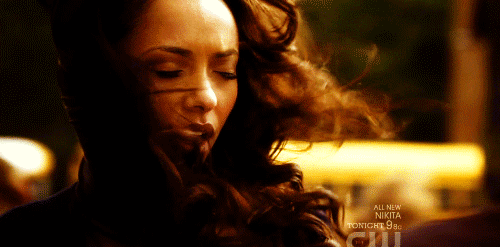 "You are his light. He is your protector."
This man will fast become her whole world. How does fate always bring them together? Can she trust him, learn but not forget the past and make a brand new future?
And how do a small burning tattoo and a strange locked book fit in this new reality?
Jeremicah "Jeric" Winters
this gorgeous male hides a scared and scarred man. The sexy, womanizer underwear model is a actually an endearing, protective, vulnerable man. And the fact he is deaf makes him so much more real.
A journey to Italy changes his life too, irrevocably. Inexplicably drawn to Leni, together they start realising that their whole existence is slowly erasing, they have mysterious ties to a couple that lived in 1989 and shadows are stalking them.
But all he needs is Leni.
"You're the Coke to my Jack. For eight years, life's been one bitter bottle of whiskey after another. One burning shot after shot. But then you come along. Life's still harsh, but you make it sweeter. Easier to swallow."
Two people with hard lives, memories of a beautiful and haunting past and an explosive chemistry. Will they manage to fulfill their destiny or are they doomed to fail?
Another beautiful story by
Kristie Cook
, story-teller extraordinaire! Rich and imaginative, emotional and haunting a story of lost souls, fate and power of love.
To heal, to live, to breathe and fight.
I can't wait for the next book... I NEED more Jeric!!! And Leni, but you know what I mean...
This review can be found on my blog: infinity-of-time.blogspot.com also known as...
Sign into Goodreads to see if any of your friends have read The Space Between.
Sign In »
Reading Progress
April 16, 2013 –
Started Reading
April 19, 2013 –
Finished Reading
April 20, 2013 – Shelved as:
2013
April 20, 2013 – Shelved as:
fantasy
(showing 1-35 of 35)
(35 new)
date
newest »
back to top