Come Alive (Experiment in Terror, #7)
by
OMG ..I CAN'T BELIEVE I PULLED OUT AN-ALL NIGHTER FOR THIS ONE.. HOLY SHIT its 4 IN THE MORNING HERE and yet..!



[image error]



(if you dont include a ranging headache and a dying laptop that is...)

Seriously though ,i loved DEX's POV ! And i cant help but wish

ashes to ashes

remained in his POV as well...even though Karina already announced that the next one was definatley going to be in PERRY's pov .

Extract from the acknowledgements:And we're back to Perry 's POV for Experiment in Terror#8 'Ashes to Ashes' ,coming Winter 2013

sign..but a girl can dream right ?
(LOL oh dex !)
(view spoiler)
[ OMG ! i cant believe i was right about Ambrosia though ! Happy to know my detective skills are still in their intact ;D ! LOL !
(hide spoiler)]
though..pardon me if my sentence seemed to be all jumbled up..tonight...or today morning ..or whatever.... As i said ...its 4AM here and i kinna in the middle of deciding if i shd get up and make coffee or go the F back to sleep .. :p LOL i think i should probabley get up and head down...
But then again my pillows are just waaaaaaay to comfortable to let go....LOL so i guess im going back to bed then ;D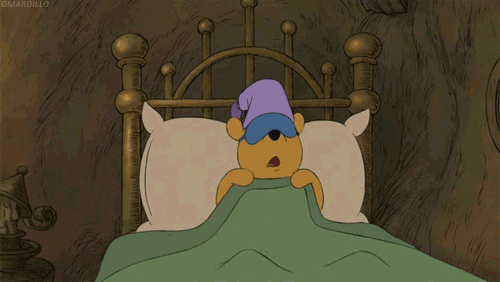 Nite y'all !
["br"]>["br"]>["br"]>["br"]>["br"]>["br"]>["br"]>["br"]>["br"]>["br"]>["br"]>["br"]>["br"]>["br"]>["br"]>["br"]>["br"]>["br"]>["br"]>["br"]>
Sign into Goodreads to see if any of your friends have read Come Alive.
Sign In »
Quotes Lady Gabriella of Awesomeness (On Hiatus) Liked
"We can go steady and you can wear my letterman jacket."
"Ooooh, maybe," she said playfully. "What letter is on it?"
"No letter, just a picture of a cock."
She snorted. "Of course there is."
"It's a rooster, you pervert."
She eyed me dryly. "Oh yeah? Why a rooster?"
"It symbolizes my cock. Can't love me without loving cock."
―
Karina Halle
,
Come Alive
February 16, 2013 – Shelved
June 24, 2013 –
Started Reading
June 24, 2013 –
10.0%
"LOL im cant beleive I'm actually kinna BUDDY READING WITH -Georgia,Debra,Joana,Chiqui,Ashley,Catarina and Ashleigh !! all together ! LOL how awesome is that !?? \n \n
"
June 24, 2013 –
25.0%
""So sorry about Bradley."\n She reached over and tapped Jenn's shoulder sympathetically.\n \n "Don't worry,you'll meet someone one day.Just keep truckin'"Then she walked away head held high,hair still messy from sex.\n
"
June 24, 2013 –
50.0%
"Hummm..a lot of people seemed to have found ROSE a bit odd..but u know what ? something about AMBROSIA just dosnt seem to sit right with me..not at all... \n
"
June 24, 2013 – Shelved as:
angst
June 25, 2013 –
Finished Reading
March 15, 2015 – Shelved as:
his-pov
(showing 1-34 of 34)
(34 new)
date
newest »
back to top