Suicide Note
by
5 Heart Clutching Leave Me Breathless StarsOMG!!
WOW!!
AMAZING!!
BEAUTIFUL!!ASTOUNDING!!
Teresa Mummert has done it
AGAIN!!
I am
COMPLETELY
blown away by this book!! Suicide Note is hands down one of the BEST books that I have
EVER
read!! I absolutely
DEVOURED
it!!
Things spoken can be forgotten and forgive but the written word has the power to change the course of history, to alter our lives.
This was so much more than simply sitting down and reading a book to me. It was like I was a silent observer watching everything unfold before my eyes. The details were so intense. I felt every emotion that was thrown my way. I smiled every smile, laughed every laugh and cried every tear. I jumped up and down with excitement. I fell to my knees in heartache.
First we met Jenn.
She definitely wasn't dealt a good hand in life. Everyone she should have been able to count on always seemed to let her down. Her family was far from affectionate towards her; instead they seemed to thrive off of making her life a living hell. She had a fiancé who cheated on her. A sister who's betrayal is out of this world. Parents who thought Jenn was the problem and not the choices that were made. She deserved so much more than what she was getting. She is beautiful, smart and loving; but she was made to feel like she was nothing. My heart ached to the core for her.
And then we have Shane.
Talk about another life that has been thrown to the wolves. Shane is a Sergeant in the Army and currently in Iraq. Sadly, this wasn't the only war he was fighting. He has a dark past that haunts him daily. Shane feels that as though the things that happened when he was a child could have been prevented if he had done more, when he did absolutely nothing wrong. What else could be thrown his way? Well, his fiancé decided to cheat on him as well. Seriously, you cheat on a man who is dealing with this:
I kept my fingers over the oozing wound. I glanced around the room at all the young weathered men who stared back at me. I had no words, no idea what to say to make the situation any different from what it was. This was our reality. At any given moment, everything could be taken from us.
Shane ends up back in the US on leave for two weeks and decides at the last minute to visit his cousin (who is more like a brother to him) Jake and his family instead of returning to deal with his failed relationship. Ironically, this is when two deeply damaged souls will cross each others paths. While Shane is at Jake's workplace he meets Jenn for the first time. Jake is Jenn's boss. What perfect timing for Shane to show up because Jenn's birthday is the next day and the start of her two week vacation. Sadly, this was also the time she was supposed to be on her honeymoon. Instead she will be spending it alone. I told you, my heart hurts for her.
Oh, but Shane has other plans. He is the
TRUE
definition of the ultimate sweet man! I wanted to reach through my screen and
KISS
him!
Jenn and Shane start spending as much time together as possible. As with every love story, falling for each other is
NEVER
in the plan and this one is no different. The more time they spend together, the closer they become. Jenn finally admits to Shane,
"I'm not strong enough to keep all of these feelings bottled up inside of me any longer. I feel like I'm going to explode."
Shane really made Jenn step out of her comfort zone. He went above and beyond what anyone had ever done for her. He made her laugh and smile again. He gave her new experiences.
He protected her from the ugly reality of her life.
"You can be a cocky asshole to me. I deal with little pricks like you all of the time. But you leave Jenn the hell alone or the next time you take a piss it will be through a fucking tube. Do we understand each other?"
He gave her happiness again.
I have always considered myself to be strong, even when the odds were stacked against me, but I felt like I was only hanging on by a thread. I'd forgotten how to breathe without inhaling the minty smell of his soap. I forgot how to feel without looking into his blue eyes. He awakened something inside of me that I didn't even know I had locked away.
During all of the time they spend together Jenn knows that eventually Shane has to leave. One important piece of information she doesn't know is that he has to go back to Iraq. Without giving you details, I will simply say that I was in awe of the amount of commitment they could give one another when they should have no faith left in the opposite sex. But the truth of the matter was they needed each other.
My heart sank into my stomach. I had to spend every day of my leave with her. I still told myself it was to make sure she was okay, but in truth, I needed her as much as she needed me.
Let me share a piece of advice with you. Grab the whole box of tissues when you start to cry because one won't be enough. I knew my heart would be crushed when Shane had to go back to war and so will yours.
"I can't lose you now, Jenn. I didn't even know I wanted anyone else until I met you. I was perfectly happy being on my own. Now I can't stand to think about what it will be like to walk away from you.""It's not forever, Shane. I have been waiting my entire life for someone to look at me the way you do. I can wait a few more months.""I have to go." He pulled out a small piece of paper from his pocket, placed it in my palm, curling my fingers around it. "I was awake all night thinking about this moment. I couldn't come up with the right words to take your pain away. I want you to read this whenever you're sad. Whenever you read it, know that I am thinking about you. No matter where I go or what I am doing, I will be thinking about you."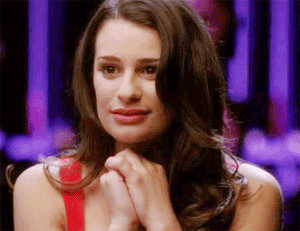 I knew Teresa was bound to tear my heart into a million pieces and she did. The pain that she portrayed in her writing was palpable. Deployment brought more hardships into Shane and Jenn's lives. Situations that, for those of us who don't live the life personally, can only imagine. While the following quote by May, Jake's wife, can be applied to all of our lives, I believe it fit perfectly for what Shane and Jenn were going through at the time. I also believe that it is a quote that military families try and live by.
"Never give up. Things will get hard. No relationship is easy. You have to work through your problems as if tomorrow isn't guaranteed because it's not. Never go to bed angry and always make sure you say I love you every chance you get."
I was on the edge of my seat, clutching onto it as tightly as I could. Just when I thought I couldn't take anymore, she began to put the pieces back together one by one.
"You were the light when my entire world was dark. You gave me a reason to keep going when all I wanted to do was give up."
The ending was
PERFECT!!
There couldn't have been a better sentence to wrap this beautifully written story up. It will bring you tears, but it will also bring you a smile.
I love reading a book that tells a believable story and that is
EXACTLY
what I got! The issues faced in Suicide Note are reality for so many people. I absolutely refused to read any reviews until
AFTER
I was done reading and was able to post my own. I wanted to experience everything first hand and I am glad that I did. I was deeply touched by this book!
India
FREAKIN
Lima Yankee, Teresa!!!
*I received an ARC in exchange for an honest review. I know I have already told you, but I cannot thank you enough for letting me read this amazing book.
Sign into Goodreads to see if any of your friends have read Suicide Note.
Sign In »
(showing 1-6 of 6)
(6 new)
date
newest »
back to top