The Prince (The Original Sinners, #3)
by
My Nora
It is a tale of
TWO
Princes... but I'm getting ahead of myself.
This is probably the most information packed book of the series. We find out the past of Soren and King (don't think I'll ever send my child away to any boarding school). Then we catch up with them in the present and the state of their current relation/friend(?)-ship, which read like a mystery novel as they travel from one haunted with memories place to another looking for more ghosts.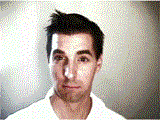 I almost don't want to review much more because I don't want to give anything away. So my impressions on the past:
These people need an emotional dictionary to
PROPERLY
define & identify their fucked up feelings before wielding them as a weapon. If in the other book I felt bad (and yes, fell in love) for oh-so-fucked up Soren. In this history lesson I do not feel an ounce of sympathy for Boissonneault family. Yes your parents died and you were separated for a year (boo-hoo)
... Too harsh?
Even Soren with his history has managed to find love... even though the way he expresses it is just well... It still feels like love and not a tantrum of spoiled little brat. I mean he
(view spoiler)
[ gave her up to protect her and give her Wes back... Temporarily or not we shall see (hide spoiler)]
The third of the book focuses on Nora/Wes Wild West adventure... Arabian prince, horses, whips, death & birth, mafia... Jeez Nora has a crazy life. As they explore their relationship further the louder I screamed in my head:
You do not belong together!
They are sweet but as it was said in the book (can't find the quote :/ ) he doesn't love the whole her with kink on the side. He loves her like a 20 year old full of naive hopes & dreams. Therefore, all he tries to do is change her into what he feels should be right. Anyone see anything wrong with this picture?
Anywho, Loved the ending and CAN NOT WAIT till the next book. Oh soooo many questions!!! For now I will take them out on my GR buddies and my Buddy-Read friend who waited patiently a day for me to catch up. Thanks Jamie :)["br"]>["br"]>["br"]>["br"]>["br"]>["br"]>["br"]>["br"]>["br"]>["br"]>["br"]>["br"]>["br"]>["br"]>["br"]>["br"]>
Sign into Goodreads to see if any of your friends have read The Prince.
Sign In »
Showing 1-31 of 31
(31 new)
date
newest »
back to top