Black City (Black City, #1)
by
I think I've permanently damaged my eyeballs from rolling them so much.
It seems like I can't get into anything lately, I've read so many new releases to about chapter five and then I have to give up. The only good thing about this book is that my expectations were low as they now are with every book marketed as a dystopia - which, to be honest, this just isn't a dystopia in any sense of the word. For one, it's mostly a love story, but I'm not too upset about that because I received fair warning of it in the GR description - I just had my fingers crossed that it wouldn't be another annoying, cliche, insta-love story (apparently, this doesn't actually work).
For another, it's more of a dark fantasy/urban fantasy than a dystopia - the world reminded me somewhat of Ixion in
Burn Bright
- with the only hints of the latter being in the similarities between this world and Cold War Berlin where the city is split by a wall that separates humans and darklings (vampires, basically). Apart from this rather intriguing world, everything else from the characters to the plot to the love story were lacking in originality. I think I even recognise some scenes from popular series like Harry Potter and Twilight.
"You don't want to be seen with her sort, she's one of the Rise kids," he says to Natalie. "I'll set you up with the right type of people to know."
"I can make my own mind up about who the 'right type of people' are," Natalie snaps."I'm already getting a pretty good idea of who I want to avoid."
I seen this before!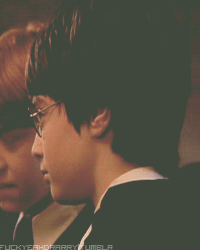 And the love story makes me cringe, it's so...
typical
. So cheesy. So annoying. The guy's an asshole who more or less tells Natalie that he's glad her father's dead and she's all "but he's soooo hot". Give me a break, would ya?
I was reading this on my laptop in Adobe Digital Editions when my housemate came walking in and started reading the page I was on over my shoulder. She then began reading it out loud in a breathy voice and putting emphasis on certain words... well, how I wish I had recorded it and could put audio files in this review. What had been slowly getting more and more annoying to me finally hit breaking point when she voiced some of these ridiculous lines out loud. After hearing this spoken I decided I'd had enough:
He's changed out of his school uniform and is now wearing dark trousers, leather work boots and a fitted black shirt that accentuates every inch of his powerful, muscular, frame. He looks at me, into me, like he can see every secret I have, every rush of my blood. My pulse races with fear and a much more unexpected, disturbing emotion: desire. I turn away, horrified at my body's reaction to him. It's sick and irrational. He's a darkling, a predator that would gladly rip my throat out, given the slightest provocation. Then why are my cheeks burning so red? I'm just hot from the fire, that's all.
Oh gawwwwddd. Really? Does everyone else have this problem that they can't tell the difference between genuine heat and horniness? Is no one else nauseated already by this same old "no, no, I mustn't, it's wrong" while the heroines are simultaneously fanning themselves with desire? I'm done with this silliness.
Sign into Goodreads to see if any of your friends have read Black City.
Sign In »
Reading Progress
November 17, 2012 – Shelved
Showing 1-25 of 25
(25 new)
date
newest »
back to top