Backstage Pass (Sinners on Tour, #1)
by
HMMM.. how do I describe this book?? well...it was like...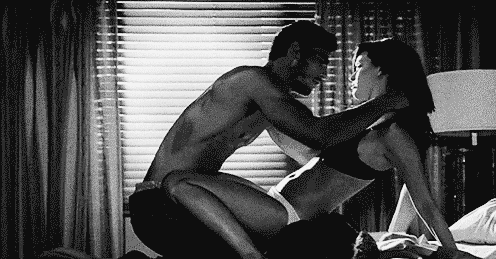 and then there was this..




Oh and I can't get this outta my head...



This book has a little bit of everything...doesn't it?!



On to the next, how much more dirty can it get?!?
Sign into Goodreads to see if any of your friends have read Backstage Pass.
Sign In »
Quotes Melissa ***BITCH, I'M READING!*** Liked


"He put his fingertips against her forehead.
"You must be at least this tall to ride The Beast."
"Secure your belongings and keepy your arms and legs around the ride at all times."
―
Backstage Pass

"He glanced at Trey nervously and quickly averted his gaze to settle on Brian. "You guys rock. I absolutely idolize you. I wan't to
be
you."
"I want to
do
you," Trey said, toying with the hair at the nape of Mark's neck."
―
Backstage Pass
Reading Progress
October 29, 2012 – Shelved
August 15, 2013 –
Started Reading
August 15, 2013 –
0.0%
"UP NEXT!!
"
August 20, 2013 –
21.0%
"man everyone in the band is sooo "helpful" ;)"
August 20, 2013 –
48.0%
"gross..I hate ketchup!"
August 21, 2013 –
Finished Reading
Showing 1-14 of 14
(14 new)
date
newest »
back to top