Magic Rises (Kate Daniels, #6)
by
I was reading a few older Ilona Andrews blog posts tonight (yes, that's my idea of a good time on a Wendnesday night) and I came across one where they were talking about how a fan almost fainted when she saw them and how it wasn't a big deal. At first, I snickered to myself...but then I thought, what would I do if I saw IA? I WOULD TOTALLY FUCKING FAINT. And then, while I was lying all broken and pathetic on the floor, they would crouch down to see if I was okay. And THEN I would rear up like fucking Freddy Krueger, grab Ilona Andrews by their shirt collars and scream
THIS IS WHAT LOVE LOOKS LIKE.
OR INSANITY
.
Sign into Goodreads to see if any of your friends have read Magic Rises.
Sign In »
Reading Progress
October 12, 2012 – Shelved
August 8, 2013 –
Started Reading
August 8, 2013 –
page 86
26.3%
"Lorelei? Seriously, quit fucking with Kate. It's making my eyes twitch. She's got more important things on her plate than dealing with your dumb ass.\n \n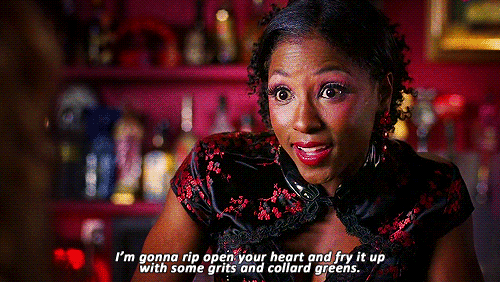 "
August 10, 2013 –
Finished Reading
date
newest »
back to top