The Raven Boys (The Raven Cycle, #1)
by
I'm just going to accept this fact: If Maggie Stiefvater writes it, there's a 99.9% chance I'm going to ADORE THE SOCKS OFF IT. Naturally,
The Raven Boys
is no different. After putting this book off foreeeever, I've read it. I'm hopelessly in love. No one save me.
The writing?
This is why I LOVE everything Stiefvater. The writing is the stuff of perfect, writerly dreams. *hugs book* Seriously, it has the perfect amount of detail. It doesn't say "box" it says "cereal box". The car is an "orange camaro" and Ronan smells like "soap and deodorant". Just these little tiny things, that so often fall out of books. But there's ALWAYS here in Maggie Steifvater's books. I get so sucked in by her writing. Okay, I promised myself I would spend the whole review fangirling...but I seriously love her writing.
The story?
Okay, I confess! I originally read the first 2 chapters and then sent this back to the library. I was really uncomfortable with the whole mediums and psychics and ley lines. It went against how I've been brought up. But, if nothing else, I'M A WILD CHILD. I love to read everything and anything (young adult, anyway...I'm not brave enough for sticky adult stuff) and I like trying new things. I was wholly comfortable the second time and it wasn't a problem. BUT. The writing is slow and sticky at the beginning. Like peanut butter, delicious, but your tongue gets gummed up. I found myself trying very hard to concentrate properly. Also the size scared the eyeballs out of me. Now I wish it hadn't ended. Dang it.
I do protest the head-hopping, though!
Gosh! How famous is this author?! She shouldn't be allowed to get away with random POV head-hopping. It's in 3rd person. The chapters mostly vary from Adam, Blue and Gansey, but occasionally we get a chapter by Welk. I didn't like hoping into Adam's thoughts, though, when it was Blue's chapter! I consider that dodgy writing! But I'm mostly blind to all criticism, because I love the book so much. BUT STILL. Just because you're famous, doesn't mean you can get away with the basics.
Characters?
I save best till last, you see. Oh gosh. I can't even begin to explain how much I
adored
these characters! There were a lot of them, but I never mixed any up! I just want to gather them all up and put them on my bookshelf for keeps. (I want to own this book.) Even though it's 3rd person, the writing was so intimate to each POV. I felt connected to them all. Very engaged with the story.
I loved how Blue was strong, but in a quiet way!
I think, too often, YA girls have to be kick-butt or weird or nothing. Blue was definitely weird. Wild child, style. But she was quiet and strong. I loved her way of thinking, how she was matter-of-fact, nervous at times. She wanted to impress but would refuse to stoop to impress. I loved how she and Gansey weren't an item! I assumed they would be. It is beyond AWESOME when the girl gets the secondary guy.
The Raven Boys were equally amazing.
I loved them all! Gansey is so motherly! I loved how he kept everyone together. The second one of their foursome was missing, they went looking. It was adorable. I can't possibly pick a favourite. I loved Ronan. He was all bad boy, teeth and conquer the world. Gansey was so well-meaning, even if he was condescending. And Adam! Yes, Adam was famously strict and hard working. Quiet, but in a determined way. I loved his pride. But NOAH. OH NOAH! Spoilers says I can't say anymore...but OH NOAH.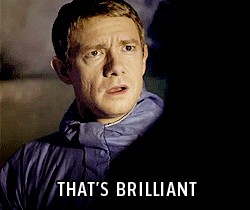 I am a fan. That is all. Give me book #2.
Sign into Goodreads to see if any of your friends have read The Raven Boys.
Sign In »
(showing 1-33 of 33)
(33 new)
date
newest »
back to top