Make Up Break Up
by
Make Up Break Up
is Sandhya Menon's Adult Romance debut; here writing as Lily Menon.
Most people know Menon from her cutesy YA Contemporary novels,
When Dimple Met Rishi
,
From Twinkle, with Love
and
There's Something About Sweetie
.
In
Make Up Break Up
, our protagonist is Annika Dev, the creator of a relationship app,
Make Up
. Even though the app is floundering a bit, Annika believes she can make her 'Google translate for failing relationships' work.
When a rival app,
Break Up
, created by the admittedly charming, Hudson Craft, moves into the office space next to
Make Up
, Annika is rattled.
Since their short fling in Las Vegas the previous year, Annika has watched Hudson's star rise using an idea she feels he stole from her.
He took her
Make Up
, flipped it on its head, and
Break Up
was born. Most infuriating of all, he seems to be having an easier time getting his app off the ground than she is.
Now that their offices are next door to one another, they bump into each other all the time. He clearly isn't as offended by her presence, however, as she is by his.
In fact, he seems to be trying to charm her. Either that, or get under her skin. He's devious, it's tough to figure out his intentions, but Annika's head is swimming because of it.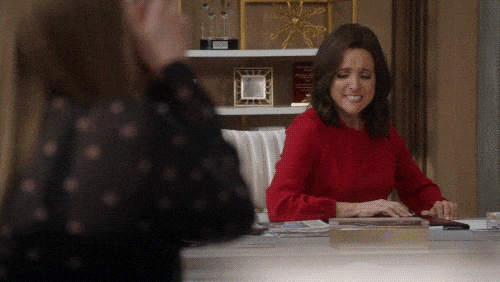 Making matters worse, the two companies are set to compete against one another at the prestigious EPIC investment pitch contest.
Make Up
needs to win in order to continue. Annika must put her head down and focus, but Hudson is making that really difficult.
I like stories set in the tech world, so this definitely checked that box. Plus, having women in tech is always nice to see.
The flow of the narrative was smooth and it did have some solid, dramatic moments, as well as some light humor.
With this being said, I was never sold on the romance. Annika and Hudson, I just didn't buy it. I knew I was supposed to be rooting for them to get together, but I wasn't. I didn't feel anything for either of them.
I'm sort of ambivalent about the whole thing. It didn't really impact me one way, or another.
It also seemed to end rather abruptly, after a long-slow build-up. We finally begin to get some resolution and the credits start to roll. That's it.
Overall, I think this is a good story, it just wasn't one that I personally connected with. I am sure a lot of people will, however, and I hope Menon continues expanding into this space.
Thank you so much to the publisher, St. Martin's Griffin, for providing me with a copy of this to read and review. I appreciate it.
Sign into Goodreads to see if any of your friends have read Make Up Break Up.
Sign In »
Reading Progress
March 30, 2021 –
Started Reading
March 30, 2021 –
2.0%
"...and we had two characters use the word gauche already in completely unrelated conversations.

I feel like I am at Pee Wee's Playhouse.

The word of the day is gauche.

((Insert annoying laugh here))"
April 2, 2021 –
Finished Reading
date
newest »
back to top