Breathe (Sea Breeze, #1)
by
I absolutely loooooooved this book. I cannot explain in words how perfect Jax and Sadie are. I mean I loved a female protagonist. That IS an achievement!
I finished the book and only then found out that this was Abbi Glines' debut novel.
(view spoiler)
[
(hide spoiler)]
I wish I was half as talented as her when it comes to characterization. And it's 1 of the finest debut novels I've read so there you go.
Sadie is a lovely character. A little Mary Sue in the beginning but once the story got going I loved her. I really appreciate the way the reader isn't made to feel sorry for her but the situation is explained so matter-of-fact-ly. I guess it helps that as a narrator she isn't whiny.
And Jax. Don't even get me started on Jax. I think when he finally said that he loves her I was literally jumping up and down for joy!
Of course
(view spoiler)
[when he left I was pissed as hell.
(hide spoiler)]
Yes that was literally me because Jax is just so awesome. You know what people like Jax are called? Do you?
I know I'm using too many gifs. But I don't care! And in the
(view spoiler)
[hospital (hide spoiler)]
when he sings to her ALL THE TIME she's errr...
(view spoiler)
[Unconscious (hide spoiler)]
. Yes I paid attention and didn't use the word he objected to. See! I pay attention Jax! Well yeah what was I saying?
Oh yes, when he did that: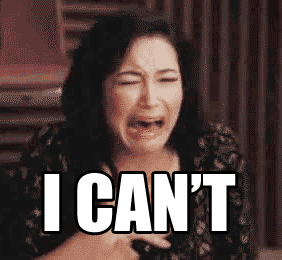 This is the reason why we fall for fictional guys. ALL. THE. TIME.
This happened with Dank too. I'm almost afraid to read the sequel but I don't really get the feels from Marcus like every1 else seems to so I'm pretty cool.["br"]>["br"]>["br"]>["br"]>["br"]>["br"]>["br"]>["br"]>["br"]>["br"]>["br"]>["br"]>["br"]>["br"]>["br"]>
Sign into Goodreads to see if any of your friends have read Breathe.
Sign In »
Quotes Perfection *Sherlock's Girl* Liked
August 7, 2012 –
Started Reading
August 7, 2012 –
25.0%
"Can I please just take a moment to thank the universe for making Abbi Glines exist? Yeah? Cool.\n \n Omg, I'm in love with Jax. And this just after rereading Existence for the 8th time.<3"
August 7, 2012 –
35.0%
"How can a fictional guy cause me feels?"
August 7, 2012 –
35.0%
""Leaning back in a kitchen chair, looking ridiculously\n sexy for seven in the morning, sat Jax."\n \n I agree."
August 7, 2012 –
46.0%
"Omg please just marry him."
August 8, 2012 –
52.0%
""He\n unleashed all his charm on you, knowing it could only\n be for a short time. And for that, I'm going to make\n sure he pays."\n \n Omg Marcus. I seem to be using an awful lot of omg's while reading this."
August 8, 2012 –
58.0%
"He grinned. "It will let the male population know\n you're not available and to stay away."\n I laughed. "All right then, 'Mr. Hot Shot Rock\n Star', let's go to the party so you can intimidate all\n the guys in a fifty mile radius."\n \n Seriously? I mean\n
"
August 8, 2012 –
60.0%
"
\n \n One cookie for you Jax! You go Jax!"
August 13, 2012 –
Finished Reading
No comments have been added yet.