The Glass Man (Lila Gray, #1)
by
Navdha
's review
bookshelves:
cough-masochism-cough
,
i-don-t-know-if-i-can
,
it-made-me-giggle
,
not-what-i-expected
,
oh-god-i-laughed-so-hard
,
predictable
,
oh-my-god
,
shameful-shelf-of-meh
,
should-i-even-bother
,
ummm-really
,
why-oh-why
,
yay-it-s-over
I can't believe it. I finished it. I finished that monstrosity! Gah! I feel free!
I wasn't compelled to finish it and I had given up on this book too many times but every time I logged on to my goodreads and saw it on my currently-reading shelf, my eyes twitched and then I felt like I had to finish it. What can I say; I am a glutton for punishment.
So, this book sucked. It wasn't mainly the plot. It was the characters that made it so damn hard to finish this book. The summary led me to believe that this would be a good story and the protagonist would be badass. Even the reviews misled me; but I really can't put the blame on the reviews. I should have known better.
Lily Gray is nothing but a sex-driven nymphomaniac who can only whine and sulk and be stubborn and act like a dim-witted twit. She had me so frustrated that I was this close *brings thumb and index finger close together* to tearing my own fucking hair out. The author went on and on mentioning how her skin shone like gold or how her hair were strands of sunshine or how her eyes were other-worldly or how her body screamed sex and made every man get down on his knees or how she was so powerful and had the entire fae population wrapped around her finger. It was frankly disgusting.
Oh and the worst part? I had to hear it all from the protagonist herself. She was so damn full of herself and if that wasn't enough, the author tried to make her look kind and compassionate. Give me a fucking break.
She saw her family die infront of her eyes when she was a mere child and had to survive on her own for years running away from the man who slaughtered her family. She had been made to believe by her mother that she was human when she was a friggin' faerie. Her mother put glamour on her and all her other children to make them look like humans. But let's assume that all of this isn't a big deal, what happens next is that her mother while dying hands her a music box full of some stupid jewelry and asks her to never lose it. Not that a kid deserved a reason why she had to do that but instead her sacrificing mother told her to run for her life and hide away for the rest of her existence from the Glass Man. Did you smell the brain-fart yet or was it drowned by the sheer ridiculousness of it all?
That lady, who we later find out, was the Queen of the seelie court, makes her kids believe that they are normal all their lives and then decides to save only one because she is supposed to be fulfilling some shitty prophecy and asks her to go hide in the forests as if her world wasn't already turned upside down. Talk about deranged. *rolls eyes*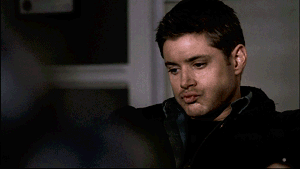 And as it can be predicted, Lila Gray, the prophecy girl, the mighty fae princess/soon-to-be-crowned-Queen, the sex goddess,
more like horny bitch
learns how to survive on her own and the Glass man who is another psycho with a libido the size of a blue-whale, hunts her all the while playing games with her and groping her or using her as his sex doll whenever the hell he wants and if that doesn't sound creepy enough, he does that while invading her dreams.
A whole new level of demented, eh?
Anyhoo, so the human race is turning against each other. Wars waging, people dying but that's not the issue, no, cause the book revolves around Lily and her escaping endeavors. The human aspect has been only limited to a few lines in even fewer chapters. Yeah, it's there on the backburner where Parthalan, the raging Unseelie madman wants to get rid of the Goddess' abomination and Lily Gray, the ever kind-hearted wants to stop that from happening; IF she can resist his black as night shiny hair, wonderful eyes and *gasp* jaw-dropping, slobber lapping, swoon worthy body. Did I forget to mention that Lily Gray actually can't resist the Glass man? She might always be running away from him or hate him for making her life hell but she can't control the raging nympho-goddess within her when she's anywhere near him. How complicated is that? Right? Right??!! And that people is just the beginning of the bullshit.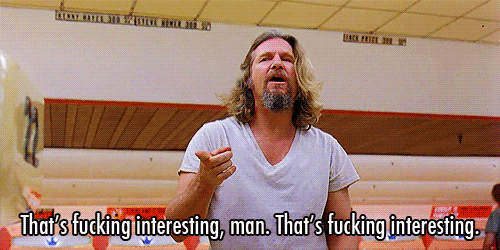 So, the story starts when Lily Gray wanders up to a ranch where she feels a burst of energy and can't help being drawn to it. There she finds a man, Liam who claims he is an ex-cop after she is done showing off her Lara Croft fighting skills to protect a boy Garret from a big, bad-bullying bastard Rourke. Unsurprisingly, Liam gives her a job and wait, here comes the good part, *snickers* Liam is a stud and the sex-craved kitten can't help being attracted to him like a moth to the street-lights. She totally falls for him and so does Liam, shocking, but then there is the hyped up sexual tension which is plain annoying because you know they are going to pounce on each other the moment they get alone. *yawn* I guess you can see where this is going. Anyways, fast-forwarding a little, in a matter of day or night, the Glass man contacts her again, she has crazy wild sex with Liam (which if you ask me was just meh), and finds out that the Ranch was a trap and everyone on that farm has powers like her.
Wait, if you're wondering, she still believes that she's human you know. She knows she can heal herself and do crazy things to people's organs or guns and looks way different than a normal human does, but still she thinks she's some-what human.
[image error]
Lily gets captured, Liam is tortured by another lackey of Parthalan, then there is some psychobabble from Rourke and the Glass man himself, then there are some scenes that try to show how evil Parthalan is. I mean, they were supposed to make me go, "Ohmigosh, he's so bad" but all they managed to do was make my eyes heavier by the minute.
I would have enjoyed the descriptions of the Unseelie court and the Banshees and the Slaughs if not for the characters. All of them made my head hurt. I dozed off one time because I just couldn't keep up with their shit. I liked the concept of shifters and the portal to the Unseelie court and also some of their cumhcats but I would have been impressed if it was only limited to descriptions and no characters.
Later, the Glass man dresses up Lily like a hooker in a red thong and a corset
that makes her ladies go, "Heya! Lookatmelookatme"
along with boots and some other slutty shit for the ceremony where he plans to ravish her infront of the entire unseelie court. Infact he wants everyone to show her off as a prize that screams:
Lily claims that she's never worn boots in her life and still manages to walk and even run in them. I know how hard it is to even put one foot infront of another wearing heels. You can't freaking stand without flailing your hands around like a drowning rat if you don't know how to walk in them but she managed to run and stomp around the whole place in that. Guess that's what it is to be fae. *snorts*
Oh and I should mention that she meets her father in the Unseelie court and discovers that Garret, the boy who she'd saved in the ranch, is her brother. She has this insta-bonding moment with Donovan her dad, who btw saved her from Rourke when she set foot in the dark city. She goes on and on about how safe he made her feel the instant she looked into his eyes. And how she could instantly trust him and give away her life for him because he was her long lost father and the only family left and someone please just gag me!
The pity party continues as her dad sacrifices himself to set her free from Parthalan right before she's made into a porn star infront of an entire court. Liam comes in and saves her and Garret by flying away as an owl. You heard me, a huge, mother-fucking, giant owl. Please tell me where is all this nonsense sprouting from?
I really cracked up when I realized that the fae who had turned Lily into an even worse sex-addict, had the power to transform into an owl. If Adams really had to turn him into a bird, why not a giant eagle or, if it had to be anything that could fly, why not a griffin or a dragon? Hell, I am game for a friggin' airplane woman. An owl? A white huge owl?
And what was the deal with Liam being naked all the time? What was Adams trying to achieve? I mean, if a guy walked around with his junk hanging freely in the breeze with me, I would either walk with a blind-fold or make him cover his privates with his hand or something; no matter how much of a Greek god or the model of perfection he was. Even the tribal people cover their genitals with leaves for God's sake.
It's useless mentioning again how distracted Lily was looking at Liam and how happy it made her to be mated with a fucking nudist. Her words, not mine. So finally, after it felt like I was literally dragging myself reading the pages, Lily makes it to her seelie court. There she is again attracted to another guy, Nix. Wow girl, you need help. If she could, she would bang any good looking fae and there seemed to be plenty in this book. There is some more drama and then Garret and Liam decide to take off when Parthalan sends over a message to Lily showing her that her father isn't dead after all. She goes alone to try and save the day. Naturally.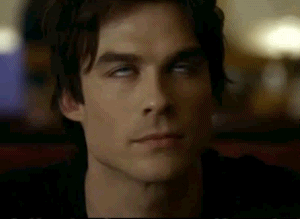 She finds some selkies willing to help her take Parthalan down and together they march down to the city and obviously are trapped. Parthalan makes her break her bond with Liam, Garret dies, Parthalan finally mates with Lily and she suffers from temporary amnesia and becomes a good sex-kitty for the Glass man. Liam somehow breaks the shield that had Lily cut off from everyone. There is some fighting and Lily gets her memory back and asks Willa, a selkie to shoot her so that they can kill Parthalan; so willing to sacrifice herself for the greater good. Boo-freaking-hoo.
Shame she doesn't die. Parthalan is momentarily defeated and it's uncertain if he'll come back as a live fae or dead slaugh. Well, finally Liam and Lily get to have sex. But the goddess doesn't unite them. Thanks goodness for that. Liam is the king of the unseelie court and Lily the queen of the seelie.
Ta-da! Another twist in their sex-craved love and romance.
Ugh. I am so done ranting now. I really needed to get this out of my system. Why the hell do I do this to myself? I need to wipe this book off my memory for now, so I'll go read something else.
Sign into Goodreads to see if any of your friends have read The Glass Man.
Sign In »
date
newest »
back to top