Shadow Man (Grayson Duet #1)
by
Five "loved it" stars!
Oh, I had been waiting impatiently for this one! I needed Joseph's story like I need blueberry scones. Which is to say—a lot. Because I need blueberry scones a lot.
Joseph,
El Assasino
, is every bit as hot (but also delightfully cold) as I knew he could be. His infatuation with Anna has only grown since the first moment he laid eyes on her during the Santiago trilogy. He saved her from a physical Hell, but he is struggling with how to save her from the trappings of the Hell in her own mind. He is used to enemies he can kill. Maim. Cut. When the enemy is figurative, and requires Anna to willingly take part in the slaying, the problems start. How can he save someone who doesn't WANT to be saved?
Or, does she?
Anna is all over the place at the beginning- apathetic, chasing the next high. Accepting the bad things that happen rather than fighting. And what she seems to be most afraid of is Joseph; her feelings for him. She is also afraid of her own brokenness; wondering if she can ever be fixed after what she endured while in captivity. So what does she do?
She runs. Right into trouble's warm, waiting arms. And her name is Viviana. Her new "friend."
"You want to disappear," she states again, blinking slowly. "I can help you."
Instead of a safe haven, Anna finds more danger than what she left behind.
I ran a thousand miles to escape from men exactly like them.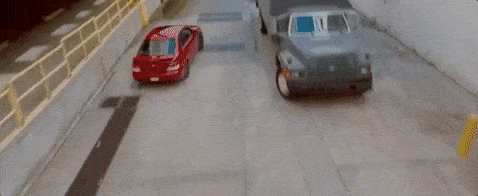 I loved the growth Anna experiences during this book- rising from a quivering, hollow woman into a fierce force to be reckoned with. And when she gives in to her attraction to Joseph? Explosive. Fire. Oh my. Just excuse me for a minute...
This book has it all- action, suspense, and steam. Also violence, secrets, reveals, and a twist I sure didn't see coming.
Tick.
Tick.
Boom.
I loved "seeing" the characters from the previous Santiago books. It was like seeing old friends. And Dante? He is just as hot as ever. Might be time for yet another re-read of the Santiago trilogy.
This is book one of a duet, but didn't end on a brutal cliffhanger. It ended the same way a season of Outlander ends: with a setup for the next part of the adventure. It was perfect. I am excited for the next book as opposed to on the edge of my seat and angry, left without the resolution of an intense scene. So, thank you for not doing that to us! ❤
I find that the more I read, the more fussy I get. Books that I loved a year ago just don't do it for me anymore. My list of go-to, always-good authors has dwindled. But, Catherine Wiltcher will always be on my list. I have yet to read a book of hers that didn't have me fighting sleep and flipping pages.
Highly recommended, as always. And safe even for those who are otherwise bingers since it doesn't end on a brutal cliffhanger.
Find me at:
Instagram
Facebook
Sign into Goodreads to see if any of your friends have read Shadow Man.
Sign In »
Reading Progress
November 20, 2019 – Shelved as:
to-read
November 20, 2019 – Shelved
April 17, 2020 –
Finished Reading
date
newest »
back to top