By Any Other Name
by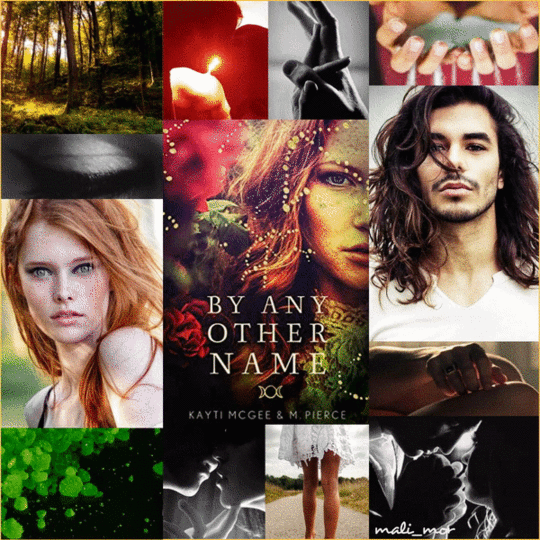 Witches?! I never thought they were so... sexy! LOL 😂😱
📚 "𝚃𝚑𝚒𝚜 𝚜𝚝𝚘𝚛𝚢 𝚑𝚊𝚜 𝚊 𝚑𝚎𝚛𝚘𝚒𝚗𝚎, 𝚗𝚘𝚝 𝚊 𝚑𝚎𝚛𝚘, 𝚊𝚗𝚍 𝙸, 𝚒𝚏 𝚊𝚗𝚢𝚝𝚑𝚒𝚗𝚐, 𝚠𝚊𝚜 𝚘𝚗𝚕𝚢 𝚝𝚑𝚎 𝚍𝚎𝚟𝚒𝚕 𝚘𝚗 𝚑𝚎𝚛 𝚜𝚑𝚘𝚞𝚕𝚍𝚎𝚛." 📚
Thorn is a 100-year-old witch. He loves his life in the town of Juniper Hollow - even though his job is killing. 💥
He is a heartless, cold blooded killer.
But when he is told to kill Rose, a 22-year-old woman who arrives in town in search of her family, everything gets complicated - and their lives will never be the same, because no spell is strong as love. ❤😍
📚 "𝙼𝚢 𝚠𝚑𝚘𝚕𝚎 𝚕𝚒𝚏𝚎, 𝙸 𝚏𝚎𝚎𝚕 𝚕𝚒𝚔𝚎 𝙸'𝚟𝚎 𝚋𝚎𝚎𝚗 𝚒𝚗 𝚝𝚑𝚎 𝚍𝚊𝚛𝚔 . 𝙵𝚘𝚛 𝚘𝚝𝚑𝚎𝚛 𝚙𝚎𝚘𝚙𝚕𝚎, 𝚒𝚝 𝚜𝚎𝚎𝚖𝚎𝚍 𝚕𝚒𝚔𝚎 𝚎𝚟𝚎𝚛𝚢𝚝𝚑𝚒𝚗𝚐 𝚖𝚊𝚍𝚎 𝚖𝚘𝚛𝚎 𝚜𝚎𝚗𝚜𝚎 𝚊𝚜 𝚝𝚑𝚎𝚢 𝚐𝚘𝚝 𝚘𝚕𝚍𝚎𝚛. 𝙵𝚘𝚛 𝚖𝚎, 𝚕𝚒𝚏𝚎 𝚓𝚞𝚜𝚝 𝚖𝚊𝚍𝚎 𝚕𝚎𝚜𝚜 𝚊𝚗𝚍 𝚕𝚎𝚜𝚜 𝚜𝚎𝚗𝚜𝚎. 𝚂𝚘𝚖𝚎𝚝𝚒𝚖𝚎𝚜 𝙸 𝚝𝚑𝚘𝚞𝚐𝚑𝚝 𝙸 𝚠𝚊𝚜 𝚐𝚘𝚒𝚗𝚐 𝚌𝚛𝚊𝚣𝚢. 𝙱𝚞𝚝 𝚗𝚘𝚠 𝙸 𝚐𝚎𝚝 𝚒𝚝." 📚
Will Rose find the answers she was looking for? Will Thorn find a way to save her...? 😱
First of all... this cover! It's just perfect!!! I knew I had to read this book as soon as I saw it! 🔥🔥🔥
I read a few paranormal books, but this was my first encounter with witches. This book was original (and HOT, damn it) and fit exactly with the Halloween vibe. 🎉
📚 "𝚃𝚑𝚎 𝚘𝚗𝚕𝚢 𝚝𝚒𝚖𝚎 𝙸'𝚟𝚎 𝚎𝚟𝚎𝚛 𝚛𝚎𝚊𝚕𝚕𝚢 𝚏𝚎𝚕𝚝 𝚕𝚒𝚔𝚎 𝙸 𝚋𝚎𝚕𝚘𝚗𝚐𝚎𝚍 𝚜𝚘𝚖𝚎𝚠𝚑𝚎𝚛𝚎"— 𝚜𝚑𝚎 𝚜𝚕𝚒𝚍 𝚑𝚎𝚛 𝚏𝚒𝚗𝚐𝚎𝚛𝚜 𝚒𝚗𝚝𝚘 𝚖𝚢 𝚑𝚊𝚒𝚛—" 𝚑𝚊𝚜 𝚋𝚎𝚎𝚗 𝚑𝚎𝚛𝚎, 𝚠𝚒𝚝𝚑 𝚢𝚘𝚞." 📚
The characters were cool and the plot was intriguing - full of mystery, forbidden love and lust. 🔥❤
But ... the paranormal genre is not my favorite one, so I'm not sure I'll continue to the second book... 😬
*** 𝕀 𝕣𝕖𝕔𝕖𝕚𝕧𝕖𝕕 𝕒𝕟 𝔸ℝℂ 𝕗𝕣𝕠𝕞 𝕥𝕙𝕖 𝕒𝕦𝕥𝕙𝕠𝕣 𝕗𝕠𝕣 𝕒𝕟 𝕙𝕠𝕟𝕖𝕤𝕥 𝕣𝕖𝕧𝕚𝕖𝕨 ***
📖 ᖴOᒪᒪOᗯ ᗰE Oᑎ IᑎᔕTᗩGᖇᗩᗰ: 🎉
https://www.instagram.com/the_romanti...
Sign into Goodreads to see if any of your friends have read By Any Other Name.
Sign In »
Reading Progress
November 4, 2019 – Shelved
Showing 1-10 of 10
(10 new)
date
newest »
back to top