Elantris (Elantris, #1)
by
Well Sule, lookie here, I am finally done with my very first full length Sanderson novel! Yay! I guess I have been initiated into the cult of Cosmere now and I hope to learn many a secret very soon and to delve into the deep mysteries that the rest of y'all cult members seem to be so taken with :D
Lol, alright alright, i'll stop! But you guys gotta admit though, it really is like a cult thing when it comes to Cosmere, what with such a hardcore fan following and all the claims of Sanderson being a genius who just can't do any wrong and keeps getting better and better! Infact, I heard a YouTuber make the claim that Sanderson's works are instant classics in their own right and in a few of years we'll see the transition when Sanderson's works will be seen as benchmarks for fantasy. I can't support or refute any of these claims, nor should I like to. I just want to read from the man and find him worth the time and money I invested in him.
I got introduced to Sanderson through
Snapshot
, which has to be, hands down, the best short story I have ever read. It completely blindsided me. I then went on to read the Legion series by Sanderson, which is again a trilogy of short stories and I absolutely loved it. These 4 works from Sanderson, all of them Sci-Fi, gave me enough confidence in the man's writing that I went ahead and bought 9 books of his. And I started with Elantris, which everyone claims to be his weakest work!
And now that I've read my first full length work from him, supposedly his weakest entry, I gotta say that I am really looking forward to the journey with the rest of the books.
Anyway, let's talk about this book.
Writing
Well, it was writing style that gave me confidence over Sanderson and so obviously, I find his writing very accessible and very breezy. It is so easy to get into and you never really realize just how quickly it reels you in simply bcz it's so smooth. The pacing of this book seemed pretty fine to me as well. It didn't drag. Had an even pacing till the climax and there it picked up nicely and managed to keep me interested throughout.
I loved how Sanderson pulled a blinder on me regarding the failure of magic even though he had dropped enough hints before making the reveal. Once I got to the reveal, it seemed obvious but it was great to be unable to predict the cause.
Characters
Well, when you talk about a standalone fantasy, then the characters will never have the kind of growth curve due to the lack of space. But that doesn't mean the characters have to be flat or completely two dimensional in a standalone. The characters here are pretty well done, I feel. Although there is little background on them and how they came to be the person they are, I think they were well done and served the purpose very nicely.
I like Sarene for her strength and her quick wit and the way she counters Hrathen's plots almost as quickly as he hatches them. The political intrigue was fun to read. Raoden was good to witness for his grit even in the face of a desperate and hopeless situation. Galloden was well…he was fun. I liked the banter between him and Raoden. I really like how easily banter comes to Sanderson, I found that the case in all his books so far.
Magic System
Well, it's not as open ended as in the Farseer series but it definitely needs expanding upon. It was mostly used towards the end of the book to end it with a flourish but I should have liked to see it be used much more extensively. I think it is not a soft magic system that Sanderson defined here, only that he didn't expand on it enough to make it a hard one.
Nonetheless, it was a cool one and I liked it.
Problem Areas
I think my only two problems are more of personal preference than anything wrong with the book and even so, there are really small complaints that I have.
>> Well, like I said, the writing is very breezy but that kinda turns on itself in the context that the book gave me no great quote to remember or that touched me in any way. It just went about telling a story effectively without anything else.
>> The only real (or close to it) problem with this book is its atmosphere. It never felt like the stakes were really high. It was not ominous enough at any given point. It was all very light hearted and despite things happening, the gravity of them was not really pushed across well. The looming danger, the impending doom always felt just beyond the horizon. On the whole, the book wasn't serious enough. It was a very light hearted book. It well could be that this felt light hearted bcz of Farseer trilogy that I recently finished, which happens to be pretty depressing in terms of its atmosphere.
Overall Impact
A good book. Definitely more than just worth your money and time. Completely entertaining. I have seldom read such a self-contained fantasy that was so light at the heart of it and also was so well paced. It was almost as if the book was not long enough for me despite being well over 600 pages. I thoroughly loved it and would suggest as a decent enough book to get acquainted to the author and his writing style without having to commit to a huge series.
And if what all y'all say is right, that Sanderson gets only better from here on out, then I am piqued about what he has to offer going forward.
All I can say, something I seldom get the chance to say, is that I am very, very satisfied with the book and the story. I don't have any real issues with the book.
Sign into Goodreads to see if any of your friends have read Elantris.
Sign In »
Reading Progress
June 25, 2019 – Shelved as:
to-read
July 30, 2019 –
Started Reading
July 30, 2019 –
page 2
0.33%
"After having read and loved 4 short stories from Sanderson, I think it's about time I try and discover for myself what all the hype is about his Cosmere! Better not disappoint me, Mr Sanderson!


"
July 31, 2019 –
page 50
8.13%
"Okay so this is pretty interesting and I like the spin on things by making the magic fail in a fantasy world.
However, the explanations are pretty slow in coming. I hope that i'll get a better insight as I proceed? Lol, sometimes I miss the good old fashioned info dump :P"
August 1, 2019 –
page 80
13.01%
"Anyone else ever feel there is just too much usage of "Sule" & "Kolo"?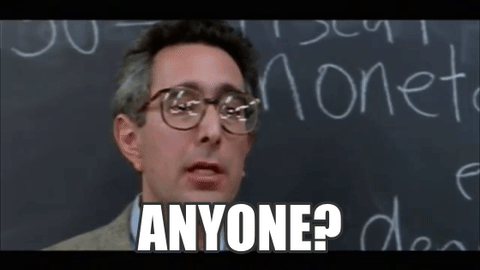 "
August 2, 2019 –
page 85
13.82%
"I like how the banter between characters comes easily to Sanderson. And it's often witty too. I noticed the same in his short stories too."
August 2, 2019 –
page 85
13.82%
"I like how the banter between characters comes easily to Sanderson. And it's often witty too. I noticed the same in his short stories too."
August 2, 2019 –
page 85
13.82%
"I like how the banter between characters comes easily to Sanderson. And it's often witty too. I noticed the same in his short stories too."
August 4, 2019 –
page 150
24.39%
"It's a good sign that this book is keeping me reading without much focus on the fantasy elements. Just with the political intrigue it's doing the job!


"
August 5, 2019 –
page 200
32.52%
"I like how Hrathen's plans are just not working the way he wanted them to. :D"
August 8, 2019 –
page 300
48.78%
"As much as the writing is fun and easy to get into, and the world building is alright, I think the atmosphere of the book is pretty lacking. The stakes don't feel high enough to me. Danger seems to be looming just beyond the horizon and isn't quite getting here.

Did anyone else feel the same or is it just me?

"
August 11, 2019 –
page 600
97.56%
"Well, color me impressed by the very clever plotline of the book!
Good job Mr. Sanderson!"
August 12, 2019 – Shelved as:
2019
August 12, 2019 –
Finished Reading
Showing 1-14 of 14
(14 new)
date
newest »
back to top