I've Got Your Number
by
Sophie Kinsella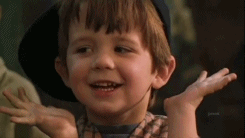 Gah. So. Cute.
This book was hilarious, fluffy, adorable, and the best feel-good book I have read in quite a while. With all the "tortured, brooding heros" in adult fiction and post-apocalyptic YA books lately, I've been craving something light to read. This novel delivered--and then some.
I haven't laughed out loud so much while reading since... well, since the last time I read a Sophie Kinsella novel (Can You Keep a Secret). While I've Got Your Number is now my favorite chick-lit book, I think it's safe to say that Ms. Kinsella knows how to cheer up her readers. I admit that her heroines are somewhat formulaic (slightly ditzy, a little panicky, and a whole lot embarrassing), you just can't help but root for them and occasionally laugh at them.
If your looking for a light-hearted, charming book that will make you smile, I've Got Your Number is a must-read!
Sign into Goodreads to see if any of your friends have read I've Got Your Number.
Sign In »
(showing 1-2 of 2)
(2 new)
date
newest »
back to top