Eighty-One Nights (Beautiful Illusions Duet, #1)
by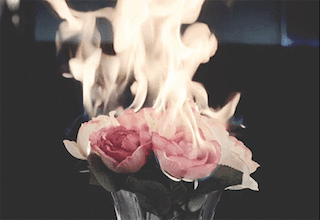 I binge read this book in a day! I couldn't turn my virtual pages fast enough. I reached the last page and forgot this was book one of a duet. Facepalm!!! This sinfully sexy first book in the Beautiful Illusions duet was addicting. I can't wait to see how Lou and Hutch's relationship works out. That ending left me wanting to scream! I love a good cliffhanger. I'm thrilled I don't have to wait for 81 nights for the Beautiful Ever After when it releases on May 7th!
Sign into Goodreads to see if any of your friends have read Eighty-One Nights.
Sign In »
Reading Progress
March 13, 2019 – Shelved as:
to-read
March 29, 2019 –
Started Reading
April 2, 2019 –
Finished Reading
No comments have been added yet.