Fix Her Up
by
➳GIVEAWAY! I am hosting a finished paperback giveaway on my blog for TWO lucky winners! Make sure to enter by clicking here.
➳Once you read a Tessa Bailey romance, there is no going back... And FIX HER UP is not an exception because you will fall in love with Travis and Georgie instantly...
➳Instantly you are drawn to this
marvelous cover, and then you read the synopsis and you think... "WOW GIVE ME THAT BAD BOY RIGHT THIS MOMENT!
Let me just start this review by saying that if you have not read a book by Tessa Bailey then why are you even here? I mean, why are you waisting your time by reading this review?
(Totally kidding... maybe not... I don't know...)
But in all seriousness, if you have not read a book by Tessa then I HIGHLY recommend that you start as soon as you can. There is no
denying that Tessa's writing is unique in its own way. The best kind of way that will have you drawn to the page
, making you crave more and more through every turn of the page, every swipe you make, every word you may listen. With FIX HER UP, she has gained so much more respect than what I original had towards her, because of how she describes the female main character—Georgie.
➳When you are first introduced to
Travis and Georgie, you do not expect the scene that you read. That's how Tessa bring the BAM to the beginning of the story
. Known from their childhood, and been neighbors who live in Long Island (which is where I am from **squeals**), and grew apart because of their own differences.
Travis becoming a professional baseball player, whom throughout out ends up getting injured
and his career comes to an end. Georgie has known him since she was little, the youngest sister of Travi's best friend Steven. Always running around and following them as a child. She always attended all his games, Travis' biggest cheerleader, Georgie became enamored by him. To him,
Georgie has always been Steven's little sister that no one pays attention to. But after one hangover morning
, Travis' perspective towards her changes in the best of way. She is now all grown up, has bought her own house, is a clown for a living... YUP! You read that correctly, one of my favorite female characters of 2019 is a CLOWN FOR A LIVING!
➳Georgie is a clown for a living ladies a gentlemen, it does not get better than this. And
I am not being sarcastic at all. Seriously... I am NOT! I love that Tessa has created
a female role in which she enjoys the perspective of entertainment for kids. Yes, it is a fictional story in a fictional world but I just adore how unique her career is in comparison to other careers we read about in romance novels. She is an independent individual, in which is also another shot of perfection about this novel. She is all grown up now,
but grown up in the best of way that Travis slowly learns to adore and love most about her.
The affection he has towards her charisma and attitude really warms your heart. You just want to hug Travis, you want to ravish him! Of course in the best of ways... **wink wink** But he is not only sweet, he is this
possessive, jealous, delicious and scrumptious of a specimen.
Seriously ladies (and gents, depending on your taste) you will be enthralled at how lovable Travis truly is. Especially when he is in awe of Georgie;
"He wanted to give her pleasure. Wanted to protect her. And fuck the consequences, he wanted to turn himself into her addiction..."
➳The story plot itself continues after agreeing to a deal of being in a
fake relationship for the sake of his career and hers as well. Pretending turns into wanting more between them both when it comes down to the emotional and physical
side of a relationship. Travis' restraint is at its thread or truly wanting Georgie, while she is virgin who is still enamored with her childhood/teenage crush. Once they are together however, everything around dissolves and it's only
them two. The witch craft that Tessa has with her writing is one that always fascinates me and truly does leave me flabbergasted.
And once you read their story, your heart will forever be melted with Tessa's writing.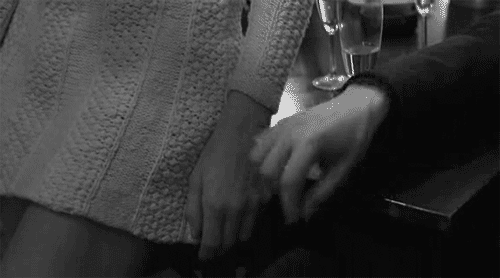 ➳Overall, FIX HER UP is a comedic
romance novel that will forever be engraved to your heart.
Once you read Tessa's writing, there is no going back. There is no thinking "Oh should I read it?" There is only thinking "adding to my TBR and my bank account is going to hate me." (**laughs at own joke) Thank you to Tessa for always being a sweetheart, Long Island girls have to stick together in the best of ways ;)
➳ARC galley kindly provided by Tessa, in exchange for an honest review...
➳Follow Me On:
Blog
♕
Instagram
♕
Facebook
♕
Twitter
Sign into Goodreads to see if any of your friends have read Fix Her Up.
Sign In »
Quotes Cristina | CristiinaReads Liked
"Maybe it was the way she only reached his shoulder that sent protectiveness surging up to his jugular, while somehow—at the very same time—he wanted to seek refuge in her."
―
Fix Her Up
Showing 1-22 of 22
(22 new)
date
newest »
back to top