Bellweather Rhapsody
by
**A quirky and oddly compelling tale**
Bellweather Rhapsody
is like nothing I have ever read before.
100% unique and reads like a Wes Anderson film.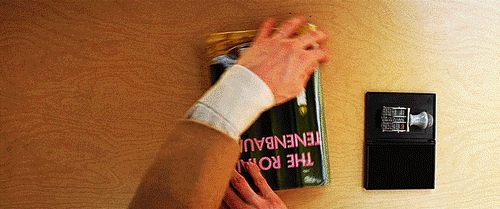 Setting
: The Bellweather Hotel. A large, possibly haunted hotel in a state of disrepair.
Cast
: Flawed, nerdy, dangerous and expressive.
Plot
: A weekend retreat for the most talented young musicians in NY state; dramatics ensue.
Two of our main characters are Alice and Rabbit Hatmaker, a brother and sister duo, who are basically the novel interpretation of what would happen if Rachel Berry and Kurt Hummel were brother and sister.
Aspirations and attitudes are running high and on full display. This was completely entertaining even though I can hardly form into words an accurate description of what I read. There is a lot going on including, but not limited to: murder, hauntings (both external and internal), disappearances, shouting matches, a love affair, self discovery, robbery and so much more.
I am so glad I picked this up. It was as random as this storyline and I'm down for that. I would recommend this for any music geeks out there - you know who you are. Be proud and read this book!
Sign into Goodreads to see if any of your friends have read Bellweather Rhapsody.
Sign In »
Reading Progress
October 25, 2018 –
Started Reading
October 25, 2018 – Shelved
October 25, 2018 – Shelved as:
to-read
October 25, 2018 –
page 20
5.65%
"A Carrie reference on the 1st page and a reference to The Shining on page 5? I think this book and I will get on just fine."
October 30, 2018 –
page 47
13.28%
"This feels so Wes Anderson - I am very glad I decided to randomly pick this one up! TBR lists be damned!!!"
November 4, 2018 –
page 77
21.75%
"A little disappointed that Rabbit didn't stick up for his twin sister when the other kids start making fun of her behind her back. Not cool, Rabbit. Not cool.


"
November 12, 2018 –
page 106
29.94%
"Wow! I did not see that coming. This just got real DARK. Is that suicide or murder????"
November 13, 2018 –
page 131
37.01%
"Love all the references to The Shining

Favorite horror novel shout-out!!!"
November 15, 2018 –
page 143
40.4%
November 18, 2018 –
page 167
47.18%
November 18, 2018 –
page 184
51.98%
November 30, 2018 –
62.0%
December 10, 2018 –
91.0%
December 11, 2018 –
Finished Reading
Showing 1-10 of 10
(10 new)
date
newest »
back to top