Wigs's Reviews > Miss Peregrine's Home for Peculiar Children
Miss Peregrine's Home for Peculiar Children (Miss Peregrine's Peculiar Children, #1)
by
I can't even.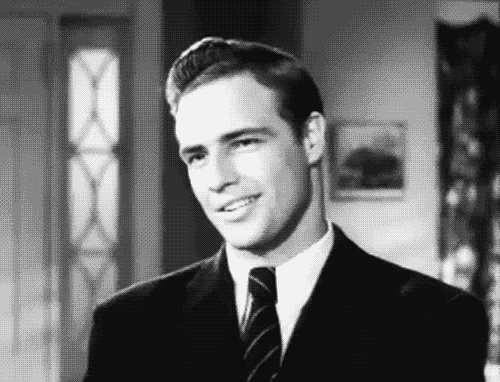 The poor execution of a good idea is just so upsetting to me.
The main problem with this book is that the entire time I was reading I felt like a high school English teacher grading a student's paper, when in fact I am not a teacher or anyone who majored in English or writing. If I am simply a normal reader thinking this, then who the hell was working as the editor?? Did they not bring up these issues? Clearly the several people the author listed in his acknowledgements couldn't have been reading closely enough. The text was just screaming "amateur writer, please help."
What surprises me is that the author's background is in film. Being that I myself have a background in film, I can tell you that the one thing that is stressed is making conclusive ideas. Do not bring up something that has no relevance to the rest of the story (because obviously in film, every second is costly, whereas of course in Microsoft Word there is so consequence to typing more characters.) What bothered me most was that the author seemed unaware about how to properly use the gimmick of his entire book: the old photographs, some photoshopped, some vintage original, to illustrate the world. He used several of these pictures simply to use them, and I find out later that they in fact contribute nothing to the story.
That's right. There's no reason at all for them to be there.
Often it seems the author was thinking "oh that's a cool picture, let's throw it in," when in fact there's no connection that it's in there, besides the narrator finding the picture. Here I'm speaking of the several pictures of Peculiars that we never meet, the clown twins (who we have TWO different photographs of at different times in the book, as if they have significance), the dog headed boy, the girl in the jar, the girl with the reflection....I could go on. Why include these photographs if they are not involved in your story? You may think they look cool, author, but it weakens your story when you make no mention of them in your story after you show their pictures. At least make up some sort of subplot about how they've been disappearing or leaving, as to why you've brought up characters simply for putting in pictures. The author states at the end of the book there are only ten children, so it's not like they're there and just not talking. So if there are only ten children, then the fact that all these pictures in there of much more than ten children makes it confusing and annoying. The lack of cohesion was just destroying my brain.
Another thing that weakened the picture gimmick is that the multiple pictures of Emma were clearly different people and it bothered me that the author pretended that wasn't noticeable. The first picture of Emma was more about age 10/11 looking, and the fact that her age, or a description to indicate she's more mature, isn't stated til two chapters after we see that picture completely derailed me and what the mental picture of her was supposed to be. Then the comparison of the picture of potato peeling Emma with the last picture of Emma were not possibly believable as being the same person. I may sound picky, but if your book is centered around this idea, then make your concept strong! Horace as well, the two pictures we have of Horace aren't possibly the same person, and again, an issue with using about a 9 year old kid for his first picture and then a 17 year old boy's picture for the next. Consistency is important, and if he cared I felt he would have dug deeper into finding better photos for his characters instead of just saying "oh this might work." (And I'm not sure which ones were photoshopped and which ones weren't, but the perspective of Victor's bed in the mirror of that one picture is absolutely impossible, and it bothered me to no end looking at it)
Aside from the fact that the entire book felt like it was created simply to show some 'cool vintage photos,' I felt that the author didn't have a full grip on his own ideas. He had good ideas, as complicated as they are. Nice settings, I enjoyed some of the scenes, like the glowfish, and Enoch's big moment, but the writing itself was rather weak. The thing that bothered me quite a lot for the first 2/3 of the book is that the reader is too smart for the book. This book is clearly meant for older teens, due to the language I couldn't say it's for anybody younger, and I know older teens are clearly capable of putting together the information presented and figuring out what's going on. However the narrator does not, and the reader ends up waiting several more pages each time for the narrator to figure it out and then state importantly that he's figured out what's going on as if it's a revelation when we've been waiting for the obvious for a while. Luckily though, at the end there were at least some things I did not see coming, which felt a bit better. However writing-wise I also found some general writing 'don'ts' that screamed out at me, like lack of pronoun clarification, use of cliche phrases ("face the music"), and using the same phrase over and over in only a few pages time ("torn to pieces").
Additionally, the side story about Marcie (the one with the photo of the girl crouching waiting for the school bus) clearly showed me that the author didn't have a good idea of his own concept. I don't want to spoil the basic premise of how the world works, but if you think about it there's no way she could have been that age waiting for a school bus if you applied the rules of the world to her.
And lastly, the way the book ended....is there supposed to be a followup book? I didn't believe so, but it's so unfinished I'm not sure. Perhaps he was going for a bit of both, like 'if this book does well I'll write another, but if not it doesn't matter.' I understand the reasoning of why it ended how it does: because of the way things turned out, the narrator is now in charge and has plenty of things to do with his life. But there's no conclusion whatsoever. The questions that such openness leaves hanging in the air just adds to the already mounting stack of issues with weak writing.
Overall, the book had some good ideas, and the gimmick with the photos would have been nice, however the ideas aren't fully formed. With lots of editing and reinforcement of concept, this could have been a good book. Unfortunately, due to the fact that the people working with him on this book didn't bring up or didn't force the author to take a longer look at his numerous weak points, we end up with a book that feels flattened by the author's inability to form and communicate ideas effectively.
This book is, sadly, a mess.
Sign into Goodreads to see if any of your friends have read Miss Peregrine's Home for Peculiar Children.
Sign In »
December 2, 2011 – Shelved
December 6, 2011 –
Started Reading
December 8, 2011 –
page 30
8.52%
December 9, 2011 –
page 83
23.58%
December 12, 2011 –
page 120
34.09%
December 15, 2011 –
page 170
48.3%
December 16, 2011 –
page 231
65.63%
December 23, 2011 –
page 320
90.91%
December 24, 2011 –
Finished Reading
(showing 1-50 of 67)
(67 new)