Corrupt (Devil's Night, #1)
by
So.
I finished it. Well not really, I DNF-ed it.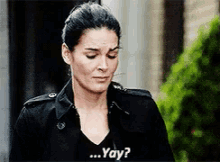 And the DNF strike...continues!
This review is going to be filled with spoilers. So if you plan on reading this book, please don't continue reading down this review.
First 60% of the book was good. But then... shit just went off the rails and started killing squirrels and my brain cells left and right.
They had a really good build up but then for some reason the story turned into this push and pull of non-con sex and weird FSOG kink. And it came out of nowhere too!
Now, I read dark books. Truth to be told, I am totally fine with non-con if it adds something to the plot or if it makes the story more intense? Then
ohh baby
I am totally
down
for that shit.
But you see, I am okay with non-con only when the Male MC does it to the female MC. Call me a hypocrite, I probably am. But I am selfish. I don't share and that is bottom line. One vagina for one penis. And that's it. I don't do menage.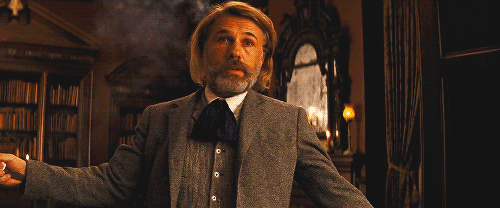 But when Michael's friend keep on trying to rape Erika, or keep on threatening to pass her around as a cum dump if she failed to suck their cock real good. I mean, for one, it not only disturb the fucking mother living shit out of me. It also make me feel fucking disgusted.
Sure, they wanted their revenge. But hear me when I say this :
threatening to rape someone over and over and over again, pinning them to the ground and grope them, forcing your hand under her skirt to squeeze her butt is NOT OKAY.
That is not revenge. That is something else entirely.
Maybe this is way out of my league, but that is
not okay
. I get that this book is dark, but fucking hell man, what happened towards the end of the book just clashed so hard with the first 50% of the book that I did a 180 and still could not wrap my head around it. It could be just me, but I don't know. Reading that scene disturbed the hell out of me.
Not to mention : I thought Michael has feelings for her? I thought this book is romance? Because how can this mother of a cunt stand there and
fucking watch
his friends have her way with her and only stop it when he sees that his friends actually
do
want to fuck her.
I mean, what kind of a man is that? Do you even call that a man, even?
"Fuck off, and let me go!"

Damon grabbed me by the back of my shirt and shoved me away, but it was straight back into Will's arms.

Will caught me, taking my ass in his hands and holding me to him. "Are you going to love me good, Rika?" he taunted. "Or would you like to try him first?"

He jerked his head behind me, gesturing to Damon before pushing me away from him again and sending me back to his friend.

The room was spinning. "Stop it!" I yelled. "Get off me!"

Where the hell was Michael?

"Stop it," I begged, fighting against Will's hold.

Kai knelt down in front of me and looked up as he began running his hands slowly up my legs, going around my calves and up my thighs.

"No!" I lashed out, kicking my legs with the small bit of energy I had left.

But he caught my ankles and squeezed them so hard the bones ached. "Got to make sure you're clean," he explained in a too calm voice.

"Got anything hidden here?" Kai asked, running his hand up the inside of my thigh.

But I lurched forward, growling, "Fuck you!"

I threw my head back. "Michael!"

"Michael?" someone called after me.

And then someone else sing-songed, "Michael, where are youuuu?"

"Mi-chael!" the third one rang out, their voice echoing up the stairs and down the hall.

"I don't think he's coming!"

"Or he's already here!" Will taunted.

Where was Michael?

But then someone grabbed my hips from behind and pulled me into him, his arms circling my waist.
"You belong to us, Rika," he breathed out in my ear. "That's what's happening."
My eyes widened, and fire spread through my stomach as despair set in.

It was Michael's voice. No.


I don't think this is how you write a dark themed book tbh. Don't take my word for it cause I'm basically just a snotty kid not an author. But I feel like your job, as an author, is to gradually get the readers used to the circumstances. Not just suddenly throw them into hot boiling water after coddling them for 75% of the book. That is just not how that works.
"And if you want college money—or rent money—" Damon threatened, "well then, you better be especially pleasing."

I hunched forward, feeling sick. I wanted to drop.

What the fuck?

"Hey, what are we supposed to do when we get tired of her?" Will asked somewhere to my right. "We can't pay her for nothing, can we?"

"Of course not."

"I guess we can just pass her around," Will suggested. "We've got friends."

"Yeah, shit," Damon interjected. "My father loves the young ones."

"He used to give you his sloppy seconds," Kai joked. "Now you can return the favor."

And I find that, after I finish the book, that these two are not truly in love with each other. What they are is in lust. What they have is
not
love.
Because every time Michael sees her, her body is all he thinks about. I mean great, she has boobs, ass and legs for days. But what about
her
? What about her as a person? What do you like about her? I think the only thing he likes about her, as a person, is the fact that she rises to the challenge – occasionally – and the fact that she is kinky – again, this leads back to sex.
I mean, just look at this :
"It feels like you.
Sixteen and looking at me like I was God.
You're in everything.
The moment I knew that heart of hers was mine, and I couldn't wait to be inside of her.
Yes, it turns me on."

This was in Michael's head at the very end of the book. This was how he thinks when he sees her. I don't know about you, but I find that very problematic. Especially when you are said to be in love with that person.
Blog : I have a blog! Click here for more of me! (In writing form of course)
Sign into Goodreads to see if any of your friends have read Corrupt.
Sign In »
Reading Progress
May 30, 2018 –
Started Reading
June 2, 2018 –
21.0%
""Own who you are," he commanded. "And don't apologize. Do you understand? Own it or it will own you.""
June 2, 2018 –
34.0%
"THE FUCKING ANGST MAN.

I LIVE FOR THIS SHIT"
June 2, 2018 –
42.0%
" I bowed my head, closing my eyes and trying to calm down.

I was losing.

When she was around, she made everything small, and all I could see was her.



"
June 3, 2018 –
43.0%
" "I'll find my own way out," I told him, turning away and heading for the door before he could see my lips tremble.

But then he caught the inside of my elbow and yanked me backward, and I gasped as my back crashed into his chest.

"Don't go." His voice shook.


"
June 6, 2018 –
52.0%
""When you want to make an impression and you think you've gone far enough, go a little further. Always leave them wondering if you're just a little bit crazy, and people will never fuck with you again."



"
June 7, 2018 – Shelved as:
dnf
June 7, 2018 –
Finished Reading
Showing 1-16 of 16
(16 new)
date
newest »
back to top