Compis (Five Tribes, #1)
by
Kate Copeseeley
(Goodreads Author)
This book came SOOOOOOO close to getting five stars. SO CLOSE.
Kate Copeseeley has a lot of potential as a fantasy writer. She's built a complex, imaginative and intriguing world with a very interesting, diverse and creative lore.
This will be a book for hardcore fantasy fans - those that secretly (or not so) jizz over detailed landscapes, cultures and societies done in loving detail and weaved expertly into the story.
The characters were given the same attention, depth and love that the setting was. I enjoyed each of them and how they related to each other, to the different settings and to themselves.
Copeseeley is one of those rather rare story tellers and wordsmiths, much in the same way
Rachel Hartman
is. This novel could use a more careful and detailed line edit, but Copeseeley's raw talent is rather impressive.
Where this novel failed to grasp that last star is that the pacing is just way too slow at the beginning. It was a 3.5 star rating up until about 70% in when I realized... HOLY HORSE SHIT THIS NOVEL IS AWESOME AND I MUST HAVE MORE! GIVE ALL THE FIVE STARS!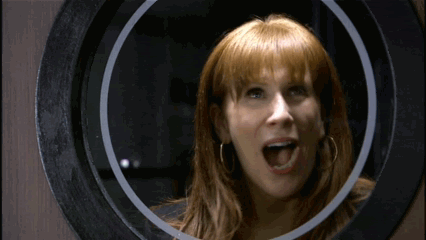 The mystery is great, the characters are great, the writing is great and if Copeseeley can pick up the pacing and structure the story better for the next one, then she will have gained a new fan.
Sign into Goodreads to see if any of your friends have read Compis.
Sign In »
(showing 1-9 of 9)
(9 new)
date
newest »
back to top