Not the Duke's Darling (Greycourt, #1)
by
1/29/2019
wot
So... this book is one of the most confusing WTF moments I've ever had.
Where do I even begin?
How about with the fact that this book did NOT read like a E. Hoyt novel. It was like E. Hoyt from a parallel universe where she was not E. Hoyt.
LET ME CLARIFY!!! I LOVE ELIZABETH HOYT, I HAVE READ HER MAIDEN LANE AND HER RAVEN SERIES, AND PART OF HER SOLDIERS SERIES. I LOVED ALL BUT A FEW OF HER BOOKS. BUT THIS ONE WAS JUST A COMPLETELY DIFFERENT BALLPARK.
One of the things that is bothering me about newer EH books is that she is seeming to let go of all pretenses of HISTORICAL which is the freaking genre. Some of the language used was ridiculous. It's like, girl you didn't even try to make him sound like he be livin in 1740. There was a line in this book that literally said "Fuck that" THAT PHRASE DID NOT EXIST UNTIL LIKE OVER 200 YEARS LATER TF. So that really bothered me here. It felt like lazy writing.
This book, imo, does not represent EH or her writing in any way. All authors are on a sin wave, and I think when this was written she didn't have her normal spunk. Therefore, I am not hating her or judging her. I am criticizing her book which was v. v. confusing and made no sense. I AM ALSO TELLING NEW READERS OF EH THAT SHE HAS AMAZING NOVELS. THIS WAS JUST A WEIRD FLOP THAT SHE WILL HOPEFULLY OVERCOME. IF YOU WANT SOME RECOMMENDATIONS OF MY FAVE BOOKS BY HER JUST LMK DOWN BELOW!!
K so lets start with the main character Freya who is part of a secret society of women who help women which is AWESOME btw but NEVER EVEN EXPLAINED??? Honestly, I love shit like that but the fact that it was like basically portrayed as a fantasy made it so so cheesy and baaaad. So she is Macha (again dafuq??) and she is a badass independent woman and she is ANGRY
SHE'S SO ANGRYYYY. And she hates Him for everything he did to her family and shit
And then there is Christopher. So he was very sweet but the way this book was written just made him seem boring.
I'm sorry but this book was centered around this horrible even that happened in the past, and it should have STARTED with that. THERE SHOULD HAVE BEEN A PROLOGUE.
Instead it was a clusterfuck of unorganization and a main character who was so so confusing. She made no sense!
She was like I HATE HIM
and then she literally was like nevermind!! 15 years of festered hatred completely resolved, let's have sex!! THAT LITERALLY HAPPENED THIS IS NO JOKE I AM NOT EXAGGERATING.
AND CAN WE TALK ABOUT HOW THE QUALITY OF THE SEX SCENES HAVE COMPLETELY GONE DOWN THE DRAIN??!! I MEAN THERE WAS ALWAYS LIKE ZERO FOREPLAY AND NONE OF THE USUAL SENSUALITY OR INTIMACY.
It's crazy cause I was re-reading Dearest Rogue, WHICH IS ONE OF THE GREATEST ROMANCE NOVELS BY HER, and the stark difference between the writing and the plot and everything makes me wonder if someone else wrote this book lol. Her alter ego.
When the character pov jumped to another person who will likely be the MC in the next novel, I was SO CONFUSED. BECAUSE THEY DIDN'T EVEN TALK ABOUT THE THING SHE WAS THINKING ABOUT BEFOREHAND AND I WAS LITERALLY LIKE WHAT IS SHE SAYING.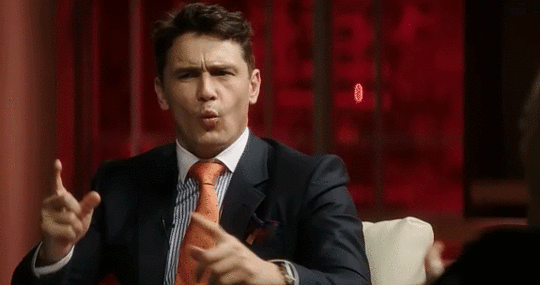 And in the end when they're together there was NO EPILOGUE???!!!!?? WHY???!!!! THEIR FAMILIES HATED EACH OTHER AND IT WASN'T EVEN ACKNOWLEDGED. WHAT'S GONNA HAPPEN TO HER BROTHERS?? WHAT ABOUT MESSALINA?? ARABELLA?? WTF IS HAPPENING.
And the danger plot was like not even a thing? And their romance was rushed and the best thing about this book was the dog.
The damn dog.
DESPITE ALL OF THIS. THE BOOK WAS NOT HORRIBLE. IT WAS JUST WEIRD WITH A LOOOT OF LOOSE ENDS. PLEASE DON'T LET THIS DETER YOU FROM ELIZABETH HOYT. IM SURE SHE WAS JUST HAVING A BAD WRITING DAY LOL
AANNNND WE HAVE A COVER!!!
does anyone else immensely dislike the cover? there was a bigass photoshoot but of all the ones, why this pose? It's ugly af in my opinion and the background is so painfully obviously fake, and their expressions make them look unattractive lol
SUPER EXCITED FOR THIS BOOK! I love me some EH, and dying for more books after Maiden Lane ended
Sign into Goodreads to see if any of your friends have read Not the Duke's Darling.
Sign In »
Reading Progress
April 29, 2018 – Shelved as:
to-read
January 29, 2019 –
Finished Reading
date
newest »
back to top