Michelle's Reviews > Vampire Academy: The Untold Stories
Vampire Academy: The Untold Stories
by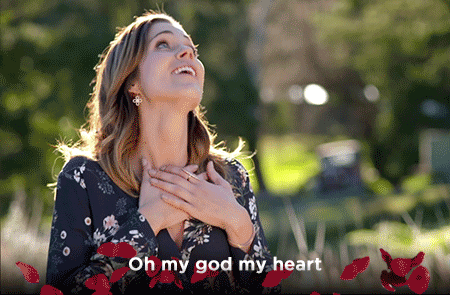 Toto bol taký nádherný nostalgický návrat do jedného z mojich najmilovanejších svetov! Kedysi minulý rok som si dala re-read prvej časti - práve preto, aby som mohla nadviazať touto zbierkou, ale... akosi som sa k tomu nedostala... a nedostala som sa ani k čítaniu pokračovania, hoci som to mala v pláne. Teraz som si viac než istá, že sa k nemu dostanem, pretože tie postavy a ten príbeh mi nehorázne chýbajú a ja sa tam potrebujem vrátiť na dlhšie!
Ale aby som povedala aj niečo užitočné...
The Turn and the Flame
- poviedka je písaná v tretej osobe a sleduje Tashu Ozera počas tej tragickej noci, kedy sa jej brat a jeho žena rozhodli zmeniť na Strigojov. Nie je to pre nás síce nový príbeh, avšak prečítať si o ňom takto priamo bol úplne iný zážitok (v istom bode sa takmer dostavili aj slzy). Ide o skvelý pohľad do okamihu, kedy sa "zrodila" Tasha, s akou sme sa stretli v hlavnej sérii - čo presne ju dohnalo k tomu, aby neskôr spravila, čo spravila. Stretávame sa v nej, samozrejme, aj s malým Christianom (♥), pre ktorého mi znovu pukalo srdce. A dokonca sa tam mihol aj mladý Dimitri! Hodnotenie: ♥ ♥ ♥ ♥ ♥
From the Journal of Vasilisa Dragomir
- druhý text ponúka presne to, čo o ňom napovedá názov. Príspevky z Lissinho denníka zachytávajú jej pohľad na udalosti nasledujúce smrť jej rodičov a to v priebehu jedného roka. Dozvedáme sa predovšetkým viac o tom, čo dievčatá stvárali počas svojho úteku. Priznávam, že prvých pár strán ma nudilo a uvažovala som, že to preskočím. Sotva sa však s Rose dostali von z Akadémie, dostali sa ku mne nové, zaujímavé informácie... a odrazu bol koniec. Hodnotenie: ♥ ♥ ♥ ♥
The Meeting
- prvé stretnutie Rose a Dimitriho z pohľadu Dimitriho zverejnila autorka už pred pár rokmi, ale ja som sa nikdy nedostala k jeho prečítaniu. Doteraz. Bolo to príliš krátke, ale tiež príliš awww. Hodnotenie: ♥ ♥ ♥ ♥ ♥
Hello My Name Is Rose Hathaway
- spolu s prvou poviedkou sa táto dá najviac klasifikovať ako skutočná poviedka. Je z pohľadu Rose a odohráva sa krátko po skončení prvej časti. Na Akadémii sa koná oslava a študenti si pod nosom učiteľov a strážcov usporiadali scavenger hunt (seriózna otázka - dá sa to slovo nejako preložiť do češtiny či do slovenčiny?). Rose sa spolu s Masonom a Eddiem púšťa do kradnutia zakázaných objektov... a dočkáva sa pritom nečakanej pomoci od istého strážcu. Táto poviedka mi pripadá ako úplne prirodzené rozšírenie prvej knihy - je plná humoru typického pre VA, krásnych priateľstiev, optimizmu a Rosinho vzdychania nad svojím nedostupným učiteľom. Moje srdce absolútne plesalo. Nie je jediná negatívna vec, ktorá by sa o tomto dala povedať. Hodnotenie: ♥ ♥ ♥ ♥ ♥ (♥ ♥ ♥ ♥ ♥ ♥ ♥ ♥ ♥ ♥)
Sign into Goodreads to see if any of your friends have read Vampire Academy.
Sign In »
Reading Progress
June 11, 2019 –
Started Reading
June 11, 2019 –
Finished Reading
No comments have been added yet.