Falling Kingdoms (Falling Kingdoms, #1)
by
first of all:
cause this shit was GOOOOOOOOD.
i think if you've been awake for more than a couple of days, and been on this site for more than a few seconds you've probably seen the mixed reviews for this book.
divisive, divisive, she is.
i can totally understand why people don't like this book. it's not exactly ground breaking in terms of unique characterizations or world building. and the use of language is... odd. i mean it's set in like a pseudo-medieval fantasy world but we're using words like "asshole" and "flesh wound."
but frankly my dear, i don't give a shit. this was fun and i don't mind a cliche.
let's talk about characters!!!!!
chloe
- basic bitch, becky with the blonde hair
- has "fire" within her but honestly not that impressed
- she better come back with a revenge
body
plan
jona-bona
- annoying, 2/10
- kind of clever though and has decent insights into people's manipulations
- but who cares cause he's annoying
manga
-
sad boi
, cries all the time, very EMOTIONAL
- carries big things if u know what i mean [i'm talking about his sword, pervs]
- gross, but i'm into it
lucky
- seriously she's just lucky
seriously though, if you're not expecting something GROUND BREAKING this was pretty fcking good. i'm interested to see where things go.
************************
tbh this is the most excited i've been for a book in a VERY long time. i'm ready to both love & hate it (be prepared for way too many updates whoops)
buddy read with
☄️nova
Sign into Goodreads to see if any of your friends have read Falling Kingdoms.
Sign In »
Reading Progress
February 27, 2018 – Shelved
February 27, 2018 – Shelved as:
to-read
April 17, 2018 –
Started Reading
April 17, 2018 –
page 6
1.46%
"only through the prologue & we've already got sororicide, i'm HERE for it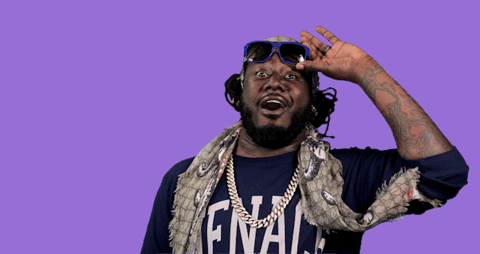 "
April 19, 2018 –
30.0%
"


i'm JONESING to write a bitchy comment about this book... but I actually like it???? what kinda injustice is this..."
April 20, 2018 –
page 139
33.74%
"what does victoria have in common with all the female characters in this book? A BUNCH OF DAMN SECRETS


"
April 21, 2018 –
page 271
65.78%
"


well... i just bought the second book in hardcover...."
April 21, 2018 – Shelved as:
2018
April 21, 2018 – Shelved as:
fantasy
April 21, 2018 –
Finished Reading
Showing 1-26 of 26
(26 new)
date
newest »
back to top