Sandman Slim
by
Ohhh, "Sandman Slim", what a date it was! My first encounter with dear Mr. Stark aka lovely Sandman Slim was when I read the great reviews of Sarah, the Murderous 💜 I was deeply charmed and intrigued, well mostly because my latest date with Daniel Faust wasn't very gripping for me and I was looking for another great character (with some similar abilities) in the lead to woot, drool and swoon for! And I found him for sure in "Sandman Slim" 💜
Interesting plot with great action, blood, gore and mindblowing humor (more with dark spices which I totally loved).
"Sandman Slim" is cleverly entwined, packed with fast pace and humor rollercoaster. The story is spiced with comical scenes, sarcastic sneak peeks into pop culture and ordinary life. All this is flanked with lots of action scenes, hitman stuff, moral issues, and mythological god vs devil fight. Some scenes may make you flinch if the removal if various body parts, lots of blood, gore and violence is not your everyday read! I like it in my fantasy reads so "Sandman Slim" reading experience was like watching a great thriller on TV.
I fell in love with this book for its smart, kick-ass humor, it serves well as a counterweight to the darker violent side and makes this a subtle, gripping and enjoyable read.
."Suit yourself. But with magic, I don't ever run out of ammo."
"No, just brains." Word must have gotten around about my cage match with M…. and the K…...
F*ck me. I'm a rock star. And all I really wanted was a burrito. Memorable characters I can fangirl for.
My fave part! Let the swooning begin 😆💜 There's so much I love in Mr. Stark! He's is a hard-core, self-concious, witty anti-hero. He knows what real hell is and he feels sorrow and pain like all of us, and he fights RL kicking and screaming! His roots, his past, wow. But that doesn't make him a grumpy misery person. He's the same awesome or even more than Dirty Harry! Broadcasting dark humor in Jack Daniels style, fighting the world with wonderful magic makes him a perfect anti-hero for me.
But I didn't die.
I don't know if it was the spells, the drugs, the Aqua Regia, or just clean living, but I was changing. Every time I should have died but didn't, I got stronger. That meant that the next attack had to be harder, faster, even more ferocious than the one before. After a while, I actually looked forward to the beat-downs. Each one changed me and that change meant that I was immune from a similar attack next time. By the end, I was a flesh-and-bone, armor-plated Dirty Harry.
"What the hell is wrong with your clothes?"
"Yeah. I had a little accident coming into town," I say, giving her a sheepish grin. It's a look that girls used to like when I was young and not entirely unhandsome. Talking to a cute human girl that I might have flirted with in my former life, I forget for a second that I'm no longer young or handsome. I shift to what I hope was a more neutral expression.
"I might need to pick up some new things. What do you think?"
"Don't bother. I hear that arson is the new black."
"Aw. Dying didn't work out for you? Boo hoo. Shove your James Dean wet dreams up your ass. At the end of the day, you're still Sandman Slim and I'm still a head in a bag that smells like someone used it to store an extra ass."
"I miss Alice."
"I miss my balls." K……….. looks around. "Who f*cked up my room?"
"It's my room now and you did. When you blew yourself up."
"Oh, right. That sucked."
Aww, sweet K 💜😆
Wanna know about the baddies in this book? Damn it, but there are lots of them! I can literally count goodies on one hand fingers. While there are hundreds of twisted, cruel, perfect villains lurking there to entertain you 😱💜
?"If Donald Trump and the Wicked Witch of the West had a kid, it would be J……. She looks like a librarian with some money and good taste in clothes, but underneath the Versace, she's Godzilla with tits…"
Magical creatures and magical world in total.
I enjoyed the magical system and creatures in this book. If it was my ordinary fantasy read, I would have found some common plot with demons and magic (You know it: There lived a nice guy with sh*tty past and RL, he did some magic and saved the world from some demons or/and monsters. Voila!), but thanks god (or devil? 😆) it wasn't. I enjoyed the sneak peeks into magical world with master magicians and various evil creatures like fallen (or not) angels, devils, jades. The magical weapons and things did get me excited for real (now I know what I want for this Christmas!)
(view spoiler)
[ He changed, right in front of us. His skin, his bones, his whole body turned weird. It kind of glowed and it looked like there were things crawling around under his skin."
"Sounds like they gave him an assload of nebiros."
"What's a nebiro?"
"A parasite. They live off the energy of whatever they infest. The only reason the host doesn't drop dead immediately is that the nebiros excrete supernatural energy. They shit magic. It supercharges the host, keeping him and the parasite alive…"



(hide spoiler)]
To sum up, "Sandman Slim" is a gripping revenge story that caught me in its witty embrace and didn't let go even after finishing the book.
💜 The characters are fascinating and likable even with their dark screwed-up side.
💜The action, humor and magic packed story is well-written and gripping.
This book is awesome and I'll be most happy to continue my playdate with Mr. Stark 💜💜💜
P.S. There is gonna be Sandman Slim on the screen!!!!!
http://www.slashfilm.com/sandman-slim...
["br"]>["br"]>["br"]>["br"]>["br"]>["br"]>["br"]>["br"]>["br"]>["br"]>["br"]>["br"]>["br"]>["br"]>["br"]>["br"]>["br"]>["br"]>["br"]>["br"]>["br"]>["br"]>["br"]>["br"]>["br"]>["br"]>["br"]>["br"]>["br"]>["br"]>["br"]>["br"]>["br"]>["br"]>["br"]>["br"]>["br"]>["br"]>["br"]>["br"]>["br"]>["br"]>["br"]>["br"]>["br"]>["br"]>["br"]>["br"]>["br"]>["br"]>["br"]>["br"]>["br"]>["br"]>["br"]>["br"]>["br"]>["br"]>["br"]>["br"]>["br"]>["br"]>["br"]>["br"]>["br"]>["br"]>["br"]>["br"]>["br"]>["br"]>["br"]>["br"]>["br"]>["br"]>["br"]>["br"]>["br"]>["br"]>["br"]>["br"]>
Sign into Goodreads to see if any of your friends have read Sandman Slim.
Sign In »
Reading Progress
February 2, 2018 – Shelved
February 2, 2018 – Shelved as:
to-read
February 2, 2018 – Shelved as:
asap
February 12, 2018 –
Started Reading
February 12, 2018 –
page 22
7.91%
"A wonderful rec from my awesome murderous good rec fairy, Sarah 💜 Thank you! 🎆

"Are you gonna kill me?"

"Did you happen to notice me cutting off your head? If I wanted you dead, you'd be dead."




Ohhh, Dirty Harry, you have a great twin and his name is James Stark 💜💜💜"
February 13, 2018 –
page 140
50.36%
" "Let me guess. You were talking to a woman. I don't need to hear the words. It's all in the tone," he says. "They call when they want something, then they're the ones who cut you off."

"It's not women. It's humans. Can't live with 'em. Can't kill 'em all."

Hear ya,hear ya! Ugh, hoomanzz 😒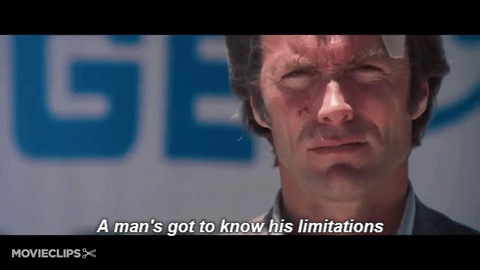 "
February 14, 2018 – Shelved as:
fantasy
February 14, 2018 – Shelved as:
hero
February 14, 2018 – Shelved as:
killer
February 14, 2018 –
Finished Reading
Showing 1-45 of 45
(45 new)
date
newest »
back to top