People Like Us (People Like Us, #1)
by
**3.5-stars**
A deeply twisted private school mystery.
🖤🖤🖤🖤🖤🖤🖤🖤🖤🖤🖤🖤🖤🖤🖤🖤
So, yeah. Basically my aesthetic.
At Bates Academy, Kay Donovan and her glitzy group of girlfriends, are the most popular girls in school.
They basically decide the social ranking of the rest of their peers and seem to get away with everything, including perpetually bad behavior.
When they stumble across the dead body of one of their classmates, however, they do seem to finally be treading in deep waters.
But they didn't do anything. She was already dead by the time they came along. Why does it seem like they are under suspicion?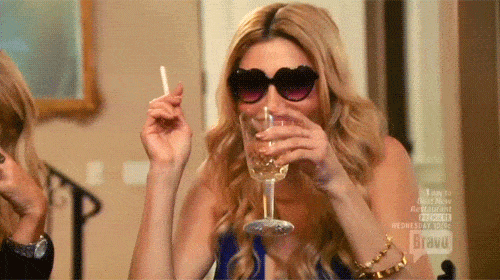 Maybe the dead girl wasn't innocent herself. Kay ends up receiving a computer-coded scavenger hunt from her, after she was already dead, that causes Kay to look a little deeper at those around her.
Before they know it, their tight little group is beginning to implode.
I thought this book was fun. It followed a fairly typical YA Thriller format and that's okay.
If you are looking for a quick fun read, with lots of twists, turns and unlikable characters, you should definitely check this one out!
Yeah, you've got nothing but time. Backlist bump!!!
Sign into Goodreads to see if any of your friends have read People Like Us.
Sign In »
Reading Progress
January 25, 2018 – Shelved
January 25, 2018 – Shelved as:
to-read
February 16, 2020 –
Started Reading
February 17, 2020 –
page 64
16.93%
"This is like a little mix of One of Us is Next and The Cheerleaders...so totally the vibe I am going for lately."
February 18, 2020 –
page 116
30.69%
February 20, 2020 –
page 219
57.94%
"I thought I knew who the killer is, but now I am not sure...🤔🤔🤔"
February 20, 2020 –
page 354
93.65%
February 20, 2020 –
Finished Reading
No comments have been added yet.