Sex, Not Love
by

Find This and Other Reviews At
Craves The Angst
.
I received an eARC from the author in exchange for an honest review.
5 "Love, Not Sex" Stars! The Review:
Fun, exciting, ENJOYABLE, heartfelt and undeniably romantic,
Sex, Not Love
is a must, MUST read!
Story/Characters...
Natalia Rossi isn't looking for a committed relationship. After having her trust broken, she's finally at a place where she's open enough to scratch her two year long itch, but she definitely wants no attachments.
Hunter Delucia meets Natalia at his best friends wedding and after overhearing her conversation with her own best friend, about wanting to hook up with one of the attendees, for nothing more than just sex, he thinks with that smokin' hot body and that smart mouth, he's found the perfect person to have a "sex, not love" kind of fling with, because he too, isn't looking for any kind of commitment.
But once the sparks start flying, both of them have to fight, and fight hard to deny what's really brewing between them, especially with Hunter having painful secrets and Nat having major trust issues.
I love, LOVED these characters! Oh man. Ever single paragraph was filled with something new and I couldn't help but devour this book in one sitting.
I enjoyed Hunter's outrageously confident personality and his cocky comebacks. That man was a riot! But he also had tenderness behind all that swagger. He may have chosen no commitments, but that charming, sexy, straightforward, often times brash man had so much
heart
! It seeped out with his every action, along with compassion and caring.
Nat was full of sass and she was so easy to connect with. She had well deserved trust issues, but she was also full of life! She was scared to commit, but in the deep recesses of her heart, where she didn't want to acknowledge, she held out hope that one day, she'd find something worth taking the risk for again. I loved her well rounded, layered character.
Try as she might, Nat just couldn't resist Hunter. I loved her struggle though. It was entertaining to watch her try to stonewall. But that man wouldn't be denied! Feisty, and obstinate from the start, these two were so much fun together. And their chemistry was off the charts HOT! Every time Hunter walked into Nat's space, an inferno blazed and I got those amazing belly flutters I love so much.
The Wrap Up:
Vi Keeland's
stories are always clever, always sexy, always intense, always memorable and always well written. Her characters are always ones I could totally see myself being bff's with in real life. And as much as I enjoy her other books and have read them over and over, I think this one is her absolute best and now one of my all time favorites!
I smiled. I laughed. I swooned. I had all the feels.
Like I said... a MUST READ!
Sign into Goodreads to see if any of your friends have read Sex, Not Love.
Sign In »
December 22, 2017 – Shelved
December 22, 2017 – Shelved as:
to-read
January 7, 2018 –
Started Reading
January 8, 2018 –
Finished Reading
January 9, 2018 –
41.0%
"This book is sooooo freaking good! I can't get enough of Hunter. He's so ....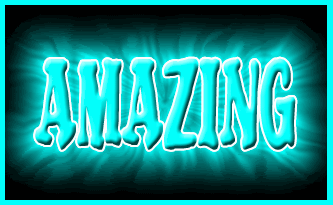 "
January 10, 2018 – Shelved as:
arc
January 10, 2018 – Shelved as:
romance
date
newest »
back to top