The Sweetheart Sham (Southern Charmed, #1)
by
Dani (Dani Reviews Things & Love in a time of Feminism)
's review
bookshelves:
2017-release
,
blog-tour
,
contemporary
,
divorce
,
fake-relationship
,
family-love
,
friends-to-more
,
friendship
,
jocks
,
kindle-copy
,
netgalley
,
read-2017
,
religion
,
romance
,
swoon
,
young-adult
,
lgbtqia
There's a certain movie I love and can watch again and again. It starts with two Southern kids growing up together, drifting apart, then reuniting thanks to a wedding. It's filled with sexy accents and charm and dancing. It just so happens to have a very attractive man in it, too. Of course, I'm talking about 
Sweet Home Alabama
, starring the amazing Reese Witherspoon. That film is one of my go-to heartwarmers.
The Sweetheart Sham
might not be set in Alabama, but it has all the same winning ingredients: spunky girl, charming guy, a reunion, plenty of chemistry, and a wedding to plan. (Not either of theirs, by the way.) It also has a fake relationship trope with a twist; instead of two people entering into a fake relationship and realising they have feelings for each other, it's done to protect a secret the town's golden boy isn't ready to reveal yet. So there were two plots going on: Georgie and Beau's second chance romance and Will's coming out story.
I loved all three main characters in 
The Sweetheart Sham
. Georgia Ann was kind, smart, and fierce, proving you can be both a tomboy at times and a girly girl at others. Will was definitely a charmer with lots of confidence on the outside, but he was also super cute and giddy when it came to his secret relationship. These two best friends showed again and again how much they cared for each other and had each other's backs. Finally, Beau. Ugh. Wonderful Beau. No, he wasn't perfect, but he was definitely a conscientious guy who wanted to make the people he cared about happy.
The three of them had different experiences of love, and each had to learn about being true to themselves and what they wanted, and that love is possible. Will wanted to be accepted for who he loved. Beau struggled to believe in love because of what happened with his parents. (You have no idea how relatable Beau's experiences were...) And Georgie? She just wanted what her parents had.
I don't want to be someone's opportunity; I want to be everything, like Momma is to Daddy. She may annoy him to no end sometimes, but I know when he looks at her that he loves her. I want to be looked at the same way.
It's also worth noting that the families were adorable. I loved Georgie's dad the most. The rest were loving and always in your face, so great from a distance, though it would drive me up the wall if I was there.
While it's cold and miserable in London,
The Sweetheart Sham
kept me oh so warm. I've been Southern Charmed.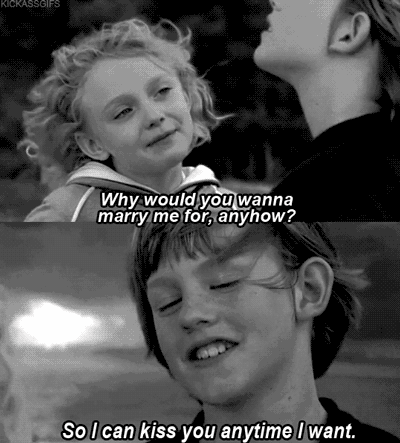 I received this book for free in exchange for an honest review. This does not affect my opinion of the book or the content of my review.
-----------------------
See this review in its natural environment, Dani Reviews Things.
You can find me on
Twitter
and
Instagram
.
Sign into Goodreads to see if any of your friends have read The Sweetheart Sham.
Sign In »
No comments have been added yet.