Socrates In Love
by
Maybe 2.5 bacause all the tears shed deserves at least one star and a half.Grey.
That's the color that defines this book to me, and my mood after reading it. Grey. Not the oranges and reds I was expecting. Not even the feared black darkening it all. Just grey. And that, let me tell you, it's pure disappointment. *sighs in frustration*
The most important highlight about my reading it's that
I was crying from page two
. TWO!!!!! Yes, I'm a softie but still...
The thing is that I was a mess at the end and with tears as big as a lake, but I was mad too,
I was madder than sad
because those big tears didn't come from the feelz the story was inspiring me. No. I was crying just because a girl's death makes me cry. It's sad and awful and I hate cancer with all I have, and here the unfairness is huge. But the crying came from that fact and that fact only. I was sad for the event itself, not because what I was reading was beautiful or precious because I didn't feel it that way. It was... ok, I guess.
Do I have any sense? This is the worst of my ramblings *sighs again with obvious frustration* (more evident that the sighs in the first paragraph)
The dying thing is not a spoiler, don't you worry. That's what you're going to read if you choose this novel. The protagonist's death is told in the first page (first sentence maybe?) and that's what this book is about:
two kids falling in love while one of them is dying
. But this is not a romance novel, maybe we could consider it YA because of the age of both when this story starts, but I wouldn't know how to call or classify this book since I don't see it as a love story, because if it was, it failed spectacularly with me.
This is a tale of little things, moments and situations lived between our protagonist during the short time they have together.
Some philosophical stuff here and there and a few instants with a depth I didn't feel. This was not what I was looking for and it bored me a bit (between tear and tear)
To my Spanish friends: In Spain the tittle is completely different if you want to try the translated version. It's called
Un grito de amor desde el centro del mundo
and it was published on paperback a few years ago (2008?)
So, if you are in the mood for a teenage drama, a sweet tragedy, read it. Because you can't trust my opinion in here since I can't even explain why it didn't work for me. Maybe it's full of feels and I just didn't get to them, or they didn't get to me, or whatever. And it's an irony since I was crying and sobbing like a little girl.
This book has inspired a comic, a TV series in Japan and a movie... so, I guess it has been magical for a lot of people and I'm the weird one who was expecting more and I didn't found that something to blow my mind. What I find is a lot of tears that got my hubby begging me to quit, a lot of "
I don't care about that, move on and tell me other kind of things"
and a lot of sighing. Sadly, I didn't love the story but maybe I could try the manga, because they are so cute and there's a possibility this way I can feel more between them. Does it sound superficial?
So, if you're attracted to the blurb, give it a go and don't mind me, who knows, maybe for you is a hit!
Reviews for Book Lovers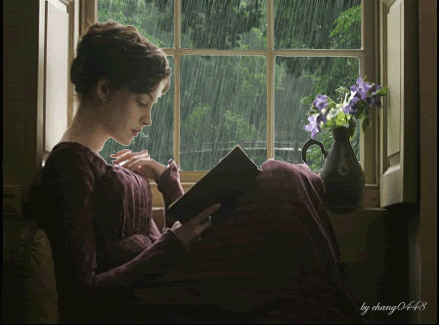 Sign into Goodreads to see if any of your friends have read Socrates In Love.
Sign In »
Showing 1-13 of 13
(13 new)
date
newest »
back to top