Once Burned (Night Prince, #1)
by
Jeaniene Frost
(Goodreads Author)

It's so good to be back in Jeaniene Frost's Night Huntress World and it's been a while – probably almost a year since the last Cat and Bones story and that was just a novella. I had to spend a few moments reacquainting myself with the rules. Can the vamps go out in the sun – yes unless they're newbies. Does a wooden stake kill them – no. Do they sparkle in the sunshine – nope!
It only took a few minutes with Vlad for it all to coming back but we'll start with Leila.
After touching a live power cable, Leila has been left scarred and with unusual abilities – she can channel electricity and, with a single touch, she can telepathically read people – things that were, things, that are and some things that have not yet come to pass. (Just had to get in a LOTR quote there!). She works as a carnie with her partner Marty, a dwarf vampire. After an accidental encounter in the street, Leila garners some unwanted publicity by saving a passer-by's life after seeing a vision of her murder.
Before she can say "Listen to them - the children of the night." she is abducted by a gang of vamps hired by Vlad's enemy in an attempt to coerce her into using her telepathic skills to locate him. She does and he can sense her instantly and they talk and he comes to her and what an entrance he makes - he explodes onto the scene like a Rock Star in a stadium. Be still my beating heart!
Vlad takes her under his protection and takes her to his castle and their relationship begins. Vlad has centuries of hurt buried beneath that sardonic exterior and, even though he cares for Leila, he says he can never love her but Leila is falling in love with him.
Vlad is very much the Vlad that we've known for several books – grimly mocking, stern, brusque, deadly and still in the impaling business if anyone crosses him. He rules his people with an iron fist but they respect him as well as fear him. Leila is a good partner for him – she's fiercely loyal (something Vlad values above all else), brave and a little vulnerable. With her electric personality and Vlad's fire-starting capabilities you'd expect their sex to be hot and they don't disappoint, positively setting fire to the pages. Not quite the vaunted heights of Chapter 32 but almost!
There's a great host of secondary vamps and I developed a great fondness for Maximus and I do hope he finds love soon – as Vlad points out, he's muscular, virile and single. With Shrapnel and Marty, there's plenty to flesh out a whole series.
Vlad's enemies are closing in and there's a very thrilling climax to the story when we get to see Vlad at his very most deadly – angered by the threat to Leila. After the big showdown, things are left very unresolved between Vlad and Leila and I think it pays to remember how we left Cat and Bones at the end of Halfway to the Grave and remember this is just the first of a series and that there is a long way to go yet – got to keep that sexual chemistry fizzing for the next one.
Nice but short cameo from Cat & Bones and Mencheres & Kira with Bones antagonising Vlad, as ever.
Vlad is described as resembling Aragorn in the novel but I think I found a vamp that better depicts him.
So, a great beginning to the series – 4 star paranormal romance
Sign into Goodreads to see if any of your friends have read Once Burned.
Sign In »
September 25, 2011 – Shelved
June 25, 2012 –
Started Reading
June 25, 2012 –
1.0%
"Yay - it's finally locked and loaded on my Kindle!!\n \n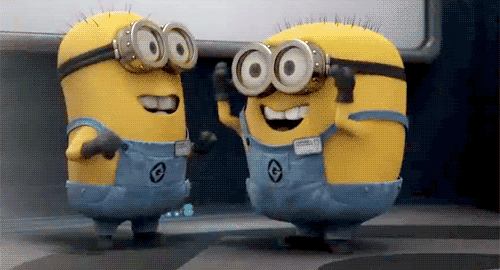 \n \n Work is inconvenient!"
June 26, 2012 –
43.0%
"Why do I have to eat, sleep and work?? I would rather just read. I'm LOVING this and Vlad made an entrance like a rock star.\n \n For Kells - Cat and Bones and Mencheres and Kira have just made a cameo."
June 28, 2012 – Shelved as:
kindle
June 28, 2012 –
Finished Reading
(showing 1-33 of 33)
(33 new)
date
newest »
back to top