The Drawing of the Three (The Dark Tower, #2)
by
Roland is forging ahead determined to find the three people prophesied by Walter Padick at the end of
The Gunslinger
. As the Universe in our hero's world seems to have a particularly twisted sense of humor, the gunslinger is given a heavy handicap at the beginning of the story. Some huge lobster-like monsters (a.k.a lobstrosities) bite off the first two fingers of his right hand, which puts quite a dent in his shooting skills
Threatened by both blood loss, as well as the constant chatter of monsters, Roland's quest seems to be getting more and more... sinister every step of the way. Not that it had been a walk in the park before, by any stretch of imagination.
I am still not entirely on board with the author's writing style, however the character development just blew my mind. Being rather impatient by nature, I always like to try and guess where the story and characters may lead the narrative thread. I tend to do exceedingly well with highly predictable genres (eg: historical romances), have the occasional success with murder mysteries, but miss the mark entirely when it comes to more complex world building and/or character development.
As I tend to get annoyed with predictability when it comes to anything other than the blindingly obvious, following Roland Deschain through the mysterious beach doors kept my mind locked in an epic story chock full of incredible action sequences, heart-breaking resolutions, liberally peppered with graphically horrifying slaughter scenes.
There were several dull sequences, generally courtesy of lengthy descriptive passages, that still caused the reading experience to drag significantly. However the sheer unpredictability of everything, along with the masterful character development couldn't really justify anything lower than a 4-star rating.
Score: 3.8/5 stars
Should you find the review incredibly vague, and maybe even a bit misleading, that is actually intentional. I even chose relatively pretty and nondescript pictures this time around, partly because I didn't wish to spoil the action unnecessarily, and partly because googling images for lobstrosities freaked me out... even in retrospect.
At this point, there are probably very few people (myself included) who may not know of/about the series' plot. Even so, I find that this proved to be an integral part of my... well definitely not enjoyment. How about sense of wonder? And I mean that in the most horrifying sense imaginable.
=======================
Review of book 1:
The Gunslinger
Review of book 3:
The Waste Lands
Sign into Goodreads to see if any of your friends have read The Drawing of the Three.
Sign In »
Reading Progress
November 4, 2017 –
Started Reading
November 5, 2017 –
page 46
9.94%
"In some ways cool turkey's worse than cold turkey, Henry said. At least when you make it to cold turkey, you KNOW you're gonna puke, you KNOW you're going to shake, you KNOW you're gonna sweat until it feels like you're drowning in it. Cool turkey is, like, the curse of expectation.


"
November 5, 2017 –
page 102
22.03%
"I never thought about being tailed [...] I'm a student of traffic patterns, that's all.


"
November 17, 2017 –
page 259
55.94%
""Well, I'll tell you one thing, Dorothy," Eddie said. "You ain't in Kansas anymore.""
November 19, 2017 –
page 398
85.96%
"In this city it sometimes seemed that 70% of the population believed Go fuck yourself was American for Have a nice day.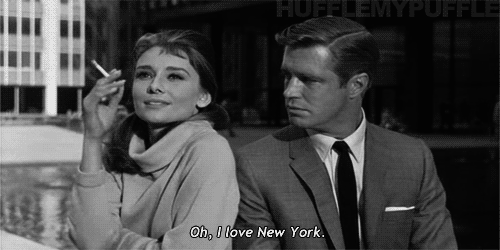 "
November 20, 2017 –
Finished Reading
date
newest »
back to top