Chosen (The Warrior Chronicles, #1)
by

Meg (booksandwinewithmeg.blog)
's review
bookshelves:
kindle-unlimited
,
2017-favorites
,
bad-ass-chick
,
book-boyfriend
,
fantasy
,
favorite-author
,
lmfao
,
military
,
paranormal-urban-fantasy
,
romance
,
top-20
More reviews posted on my website –
www.booksandwinewithmeg.blog
5 I-fucking-love-you Miss Breen Stars!!
Shanti. She is my Spirit Animal….
She was so AMAZING! Everything about her, everyone who knows me, knows I am a sucker for a kick-ass heroine. And Shanti was everything I
LOVE
about a character rolled into one tight ball of fun. She was funny, humble, sassy, quirky, and could kick all the guys' ass both mentally and physically. K.F. Breene can tell a story. I was sucked to my kindle. Of which I would just like to say, Kindle Unlimited is totally worth the money. I got ALL six of these books for free. At $4.99 each that would have cost me about $30 bucks! I already made 3 months of the prescription worth it. And I just noticed ALL her books are on KU! YASSSSSS I could have gotten 29 .99 cent books with that! Just sayin #KFBreene #KindleUnlimitedRocks
She was a practical fighter through-and through. She had the mentality of a Zen master, and never cared of power or who was leading the pony show just that the job got done.
"Are their lives so easy that they have to invent challenges in their dress? That device cuts off breath."
- When she was trying to be convinced into wearing a full-out dress (fully equipped with a corset and petticoat)
"A necklace is a great way to allow someone to choke you without having to bring their own supplies,"
She defended the weak, and never relied on others to 'save' her, and always did what she felt was just.
"Tommas, you should know that only cowards pick on the weak. And while, by definition, that makes me a coward, you were posing as a big man, so I think I am just, don't you? I mean, I have talked myself out of killing you, so that is a step in the right direction, don't you think?"
The banter between her and the entire team was so funny. I had this huge shit-eating-grin on my face throughout the entire book. You know when you are reading something funny – but then you try to hide you smile because you don't want to have to explain to
ANYONE
why you are laughing. Not because you can't explain it (shits funny, it's funny) but because it will take up too much time to build up the character development, and side jokes all leading to that
LOL
moment?
"I liked you better when you were always serious," Shanti mumbled. "I liked you better when you were naked." "Most men do. Now focus."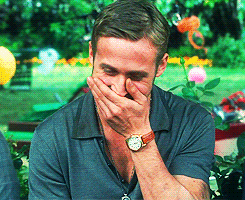 I made note of the following quotes, not to be vulgar but because I am honestly curious. Do men's balls anticipate adrenaline? Obviously I cannot confirm….well because I do not have a penis and attached appendages… but it was mentioned a few times and I am now needing to know.
…thrill coursed through Leilius, ending in a tingle at the base of his balls.
A wave of fear rumbled over Sanders. His skin tingled. His balls tightened. Shit was about to blow up.
Sanders. Good ol' Sanders. I honestly didn't know how I felt about him throughout the book until his interaction with the Inkna. He was pretty funny. The fact that they mentioned his fighting style as sloppy yet effective I can already picture this character. Short, loud and an honest fellow barreling into the enemy. Yes I think we will keep him. His backtalk alone is worth reading this book and he is just a small part.
Ah Betty, that ol' bitch.
Being that I have already about read all the books, I will admit the Honor Guard was kinda cool. I wasn't sure on some of the characters. However I can say with certainty that they all made a grand debut later in the series. I was confused as to why she chose specific kids to tell their POV – but later I came to understand it was a strategic move. Leilius – Marc – and Xavier play such important roles. Leilius is probably one of my favorites now (book 6 he really came out). I am so excited. I really do LOVE Miss Breene.
Sign into Goodreads to see if any of your friends have read Chosen.
Sign In »
No comments have been added yet.