Mask of Shadows
by
RELEASE DAY!
August 29, 2017 - This book has crazy-mixed reviews, but I LOVED it and highly recommend! :P
Review also found at
The Paranormal Paladin
.
The only person I think of at the moment who reminds me of Sal is Arya Stark from Game of Thrones, even though that isn't accurate. But, it kind of fits in my mind, so I'm going with it.
I was Sallot Leon—one of the last children of Nacea, orphan and street fighter, highway thief and Twenty-Three.
This book isn't released until September, so I don't want to go too much into the plot. The premise is that Sal ends up participating in an elite "audition," to become one of the Queen's Left Hands.
Each "Hand" is a gemstone... there's Amethyst, Emerald, Ruby, and Opal. The last Opal died, so they need a new one. The competition? It's to the death.
I found this book to be fantastic! I read the entire thing in 24 hours and could barely put it down. I thought the pacing was good, and the action was tempered well with character and world-building and a little bit of romance. It's pretty much everything I look for in a book.
I have seen a few reviews on Goodreads that accuse this of being a Hunger Games rip off and I would respectfully disagree. The only thing the two books have in common is that there is a "competition to the death." No one is forced to compete, there is no tyrannical government or districts.
This book is more about swords and assassins. It's fantasy-lite, meaning it's more action-adventure rather than about magic or fantastical creatures or beings.
I have also seen a few reviews on Goodreads say they had a difficult time getting into the characters because they were all referred to by numbers and had masks on and I would also respectfully disagree on that point. The majority of the numbered competitors were more like window dressing and not really vital to the story, and the few "numbers" that were main plot points were definitely identifiable and memorable. Two, Four, Five... you don't forget them by the end of the book!
Since this is my review space, I have one more point to bring up. I like the way the author handled the "gender fluidity" theme. This was not a story about prejudice or bigotry and no one really even made a big deal of how Sal dressed. When he dressed as a male, he was called "he." When she dressed like a female, she was called "she," and Sal said this is how "they" wanted to be addressed. But it was in the background and not a main focus of the book, which I liked, because usually it becomes this huge issue. Sal just was who Sal was.
I guess that is all I'll say for now since I'm reviewing an ARC. I highly recommend this for readers who like young adult fantasy action-adventure. I'll probably pick up my own copy of this for my personal library since I would definitely read again, and I can't wait to read the next one! Fantastic debut novel!
Thank you so much Netgalley and publisher for providing a digital copy to read and review!
4.5 stars, rounding up.
Original post:
I had no idea this already had such mixed reviews. Intriguing...
Nor did I realize you are supposed to refer to "gender fluid" individuals as "they" and not he or she. I can think of a couple reviews I probably effed up on, then.
Hunger Games rip-off? Well, I lurved Hunger Games, so this wouldn't bother me at all.
Curious to see what I think....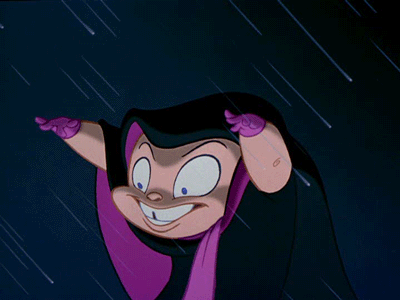 Digital copy provided by Netgalley and publisher to read and review.
Sign into Goodreads to see if any of your friends have read Mask of Shadows.
Sign In »
July 2, 2017 –
Started Reading
July 2, 2017 –
52.0%
"I could stay up all night reading this. Totally into it. Read half in one day."
July 3, 2017 –
Finished Reading
(showing 1-10 of 10)
(10 new)
date
newest »
back to top