The Ones Who Got Away (The Ones Who Got Away, #1)
by
4.5 Stars

It's like it's all just sitting there, waiting to remind me how we can never really escape it. How the ones who got away never really get away.
Twelve years ago, the students of Long Acre high were enjoying what was supposed to be one of the happiest nights of their lives when tragedy struck. Instead of prom night being remembered for the so-so music or the questionable fashion choices, two students chose to make sure that particular prom night would go down in history as one of the worst mass school shootings in U.S. history.
No matter what had happened between them before the night of the dance, all they were to each other now were bad memories and even worse decisions
Liv Arias has come a long way since her days as the Goth queen of her high school class. After narrowly escaping the Long Acre High shooting and some dicey decisions in college, Liv's found professional success as a web designer while doing her best to keep her personal life low key. Who has time for a relationship when you work eighty hours a week? When she agrees to be part of a documentary about the survivors of the shooting, Liv's forced to come home for the first time in years. Running into her high school crush and secret boyfriend, Finn, is an unexpected but not unwelcome surprise.
Finn Dorsey still carries a tremendous amount of guilt for the way things ended with Liv on prom night. Unable to stand up to his father, Finn brought a "respectable" date to senior prom instead of the girl he'd already fallen for in secret, Liv, which lead to a rendezvous between the two in the janitor's closet and Liv almost getting shot. After the shooting and finally growing a pair, Finn tells his family and the town of Long Acre sayonara and joins the FBI, thoughts of vengeance for all that was lost that night never far from his mind. Seeing Liv again after twelve long years is both a wonderful surprise and a shock to his system.
Liv needs a break from the monotony that's become her life and to find herself creatively again. Finn needs to decompress before he goes underground for his next assignment. What starts off as a renewed friendship quickly turns into something more and the two agree to a friends with benefits arrangement that's sure to work for both of them. Those never end badly, right?
Let me start by saying this book was nothing like I thought it would be, and I mean that in the very best way possible. Going into it, I wondered how the author could weave a believable romance story with a horrific mass shooting always lurking in the background, but Ms. Loren accomplished that and so much more. Yes, the shooting plays its own important part in the story, but more importantly is the moving on aspect and how these survivors have dealt with and continue to deal with the aftermath. Not as victims, just awesome people you want to read about. Liv and the three women she's kept in touch with over the years post-shooting give a realistic but fun voice to the "what are we doing with our lives" question that seems to pop up after experiencing something life altering. Somehow these ladies always kept things light, though, and I loved them for it.
Liv and Finn fell hard for each other in high school and once they're reunited, those feelings roar back to life, stronger than ever. Once the apologies are made for what happened and what should have happened, we're left with a sweet, honest relationship with plenty of heat to spare.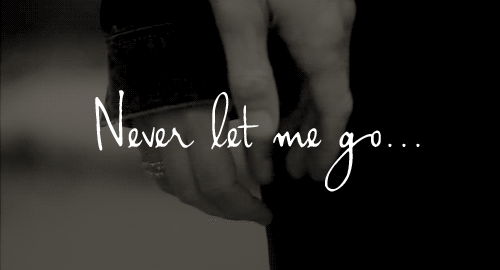 As much as this story could've been one big excuse for the "drama for the sake of drama" tropes I'm so very tired of,
The Ones That Got Away
never fell into that clichéd trap. From Finn reuniting with his family after years undercover to Liv's friend (and Finn's aforementioned respectable prom date) finding out about Liv and Finn's history, the book never relied on gimmicky drama to keep the story moving. As a fed up reader, I can't tell you how happy that made me.
The Ones That Got Away
is the first book in a new series, thank you sweet baby jesus, and I can't wait to read what comes next. Fin and Liv's story is a sweet, sexy and fun beginning. I'm already anxious to see what the author has in store for Rebecca, friend to both Finn and Liv as well as the keeper of her own secrets regarding that night. I'm already hooked.
ARC provided by the publisher via NetGalley in exchange for an honest review
Sign into Goodreads to see if any of your friends have read The Ones Who Got Away.
Sign In »
Reading Progress
June 12, 2017 – Shelved as:
to-read
November 26, 2017 –
Started Reading
December 2, 2017 –
53.0%
"
"
December 11, 2017 – Shelved as:
dual-pov
December 11, 2017 –
Finished Reading
Showing 1-21 of 21
(21 new)
date
newest »
back to top