The Cresswell Plot
by

You might wonder why I keep reading young adult books even though...
Because sometimes they are really, really good.
This one wasn't.
It should have been though because the synopsis sounds right up my alley. A close knit family lives off in the woods in a shack. You have six kids, Hannan, Caspar, Mortimer, Delvive, Jerusalem and Castella. They live with their 'prophet' father and mother (who can't walk because umm I think daddy pushed her down the stairs)
They know that they are different from the town folk. Daddy gets his thoughts directly from God and they know that only the way they live is going to get them into heaven.
So how do they live? They aren't allowed to socialize with the heathen town folk, wear homemade dresses and when they get to heaven their family is sooo special that they are going to marry each other because of the perfectness.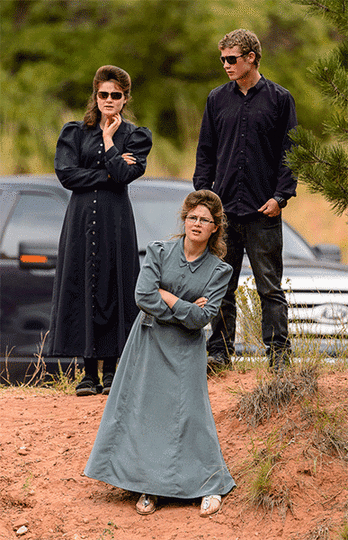 Castley starts to realize that something isn't right with her family. She starts to question. Then Daddy decides God has told him it's time the family went to Heaven.
It sounds good. It just didn't hold up. Throw in a weird story line with a local boy named George who did a one ninety at one point in the story and I was scratching my head.
It's never told why Daddy thinks he is the voice of God or nuthin.
It wasn't the worst book ever but I won't remember it tomorrow.
Booksource: Netgalley in exchange for review.
Sign into Goodreads to see if any of your friends have read The Cresswell Plot.
Sign In »
Reading Progress
June 4, 2017 –
Started Reading
June 5, 2017 –
Finished Reading
Showing 1-12 of 12
(12 new)
date
newest »
back to top