Zero at the Bone (Zero at the Bone)
by
Jane Seville
(Goodreads Author)
New review posted May 13, 2013*****Re-read and buddy read with Rosalinda, May 2013. Thank you, Rosa, it was a pleasure! *mwah*
Jack is a maxillofacial surgeon with a subspecialty in craniofacial surgery. Maxillofacial surgeons treat injuries, diseases, and defects in the skull, jaw, neck, and face. After witnessing a mob hit in an underground garage, Jack is put into protective custody to keep him alive until the trial begins and he can testify. D is a hit man and a former
(view spoiler)
[member of a Special Forces unit. (hide spoiler)]
D's credo is to kill bad people who deserve to die and Jack sure doesn't fall into this category since he was an innocent bystander as well as a very important witness. Though the hit is contrary to D's beliefs, he must accept it because he's been blackmailed into killing Jack. Tracking Jack down is a piece of cake for D. Once there, however, D is struck by his conscience, and instead of killing him, D "kidnaps" Jack to protect him with his own life.
Now they are on the run and are forced to work together to survive this thrilling and dangerous journey. For more than ten years D had only trusted one person but in his heart he wanted to trust Jack, and yet it scared him because trust can be misused easily. Though when Jack unravels D and can see the 'real' man beneath his cold exterior, D begins to yearn for something more than his harsh and lonely life as a hit man. Even though D suppressed his needs, wants, desires, and dreams Jack helped him to reclaim the man he once was. While on the run, these two men forge a strong bond that develops into a deep yet unexpected love that could weather any misgivings.
"I'm not going anywhere with you."
"D'you have a fuckin' death wish?" HAL hissed at him. "Those fuckers are gonna come after me fer not killin' you, and they're gonna come after you fer not bein' dead yet, and no one can protect you from them! No one, ya hear? Not the Marshals, not the police, not the goddamned Neighborhood Watch! Yer only shot is ta stick with me!"
"I'm sorry," Francisco snapped. "I've just never met a professional killer before, and I'm having a little trouble with the degrees of morality here." He sat back in his seat, exhaling. "I guess I shouldn't judge. Your rules saved my life, didn't they?"
"Reckon so."
A few tense minutes passed until Francisco sighed and his shoulders sagged. "I'm…"
"Don't worry about it," D said, cutting him off. "Yer right. I am bad folks."
Francisco said nothing for a few beats. "I don't think you're bad," he murmured.

"Look, it must be real nice and comfy on top a that high horse," D said, suddenly snarling, "but you ain't lived in my world and it's jus' fine fer you ta judge when you don't gotta make them kinda choices."
Loved D's sense of humor.
"Holy shit," Jack said. "Are we taking over a small country?"
D snorted. "Gotta be prepared." He looked up at Jack's face, frowning. "What?"
Jack shrugged. "It's just…" He sighed. "I'm starting to see words like 'accessory' and 'accomplice' floating around my head."
D barely reacted. "How about 'dead on arrival'? Ya like that better?"
Jack nodded, pressing his lips together. "Get more ammo. Ammo is good."

"Ooh, she said, and pulled out her own binoculars.
D looked at her. "Hey!"
"What? You'd deny a hardworking girl a little eye candy?"
"This ain't Halloween."
"What's that mean?"
"Means I ain't sharin' my candy. Gimme them glasses."

"(…)Let me give you another shot--"
"Another one? My ass ain't no pincushion."
"For prophylaxis."
"Prophyl-whatsis? Ain't that a condom? What the hell you plannin', doc?"
Jack chuckled. "Prophylaxis is any preventative measure, like flossing to prevent gum disease. Condoms are sometimes called 'prophylactics" because they're a preventive measure against insemination.(…)"
The book title is pretty intriguing. It comes from the poem
Snake
by Emily Dickinson. Besides, the fact that Jack is a maxillofacial surgeon could also be related to the title. Jack specializes in facial reconstructive surgery. When Jack performs a surgery he can 'see' the bone structure beneath the patient's face. Also, as this story unfolds, I got the impression that Jack is reassembling the 'real' person within D. Plus, Jack is incredibly fascinated by D's architectural skull and his bone structure.
Jack shifted a little closer on the couch and spoke softly. "You thought if you could keep the dark away from me, that maybe some of it would leave you too."
D turned to look at him, and Jack saw something naked and exposed in his expression, set free by the (view spoiler)[narcotics. (hide spoiler)] That stoniness was gone, and Jack could see the child D had once been, and the (view spoiler)[father, and the husband. The young soldier, the hopeful family man, (hide spoiler)] and it damned near broke his heart to see that man buried so deeply within the man D was now, a man he clearly detested but could not escape. His eyes were wide and shining. "I cain't remember what things look like without it," he said, his voice hoarse and shaky.
He just persisted, touching D where he'd like to be touched, caressing the tension from his muscles, urging him on with his hands, trying to tell him with his body it's okay, it's okay to want me, it's okay to feel it, it's safe to show it.

D was pouring himself into Jack's arms, his body, and the deluge was fierce; Jack clung to him like a barnacle, holding him fast in his arms. I've got you. I've got you. I've got you. The thought ran over and over in his mind as D heaved great swoops of breath past Jack's ear, swoops that had sobs caught at their dregs, as if he'd found something old and unexpressed at the very tidal bottom of his lungs now dragged into the open air by the exertion.
I'm not letting go of you.
D's features tugged inward, like he'd just remembered something. Jack didn't move. D blinked a few times, and then slowly leaned closer, lowering his face toward the crook of Jack's shoulder. Brow furrowed, he inhaled. Jack saw his eyes flutter closed and his features smooth out as if he were falling asleep right where he stood, falling into a daydream or a memory.
"Oh," he sighed, long and weary, the sight of sinking into a favorite chair after long hours of standing. "Ya smell like sun," he murmured. D's voice was raw, like a man under hypnosis. "Ya know that smell? That toasty-skin smell, like ya get after goin' ta the beach?" He nodded a little. "I love that smell."
"Jack, I…I dunno how--"
"It's okay. Take your time."
"I gotta tell ya…" He trailed off again.
"I know."
"Don't…don't let go a me." This last was so quiet as to almost be inaudible.
"I won't. Not ever."
"You're not the last man on Earth. Not now."
D stared at him, his eyes misting over. Two tears spilled over his lids and slid down his cheek. Jack wiped them away with his thumbs and leaned forward until their foreheads were pressed together. He could hear D's ragged breathing; he felt another solitary tear drip onto his leg. How long had it been since this man had allowed himself an emotional release? How far could he really expect him to come back in one night?
Hot damn! I forgot how fabulous this book is! Back in May 2011 I popped my M/M cherry with Zero and I am super duper happy to tell you that my re-read was so worthy of my time. A few weeks ago I removed it from my all-time favorites shelf (don't ask me why I did that), but it's right back where it belongs. Zero features fantastic MCs and an interesting cast of secondary characters. A solid plot, great dialogue and some intense men lovin' kept my interest throughout the whole book. There sure was not one single dull moment to be found. Zero is an intense and wonderful love story. Honestly, the writing is excellent and some paragraphs are stunningly beautiful. Behind all the harshness and violence of the plot as well as D's character, something incredibly intimate and tender is hidden and needs to be unraveled. The build-up is rather slow yet beautifully done and the story provides many, many memorable scenes between D and Jack. I marvel at the beauty of anything and everything that Zero provides. I truly loved it! In fact, it was even better the second time around.
More often than not I get annoyed by too much narrative and inner monologue. Funnily enough, that's exactly what I loved about Zero because the author is so incredibly skilled and kept D's internal tensions and struggles palpable and engaging through exceptionally good narrative and inner monologue. D's heart-breaking background story shaped him into the man he is today, but there is always hope for a change. Hope to live a 'normal' life again. D is 'damaged goods', with a tortured soul and heart, and he is void of emotions and feelings. I think the author conveyed his guilt with an intense clarity of thought and offered the reader a very intimate look inside a criminal's mind, who despite everything, still has a conscience. In fact, the man was standing at a personal crossroads and wanted to seek redemption eventually. Hence, Zero is not only a simple love story, it's so much more. Jack seemed to be the trigger to D's personal atonement, because in the end D could only feel worthy of Jack's love after having achieved atonement to a certain extent. Also,
Zero lives and breathes intimacy,
and I truly adored the moments of utter stillness and tenderness. On the other hand, however, the lovely, tender and vulnerable moments went hand in hand with frantic lovemaking that was truly stunning. Besides, I was privy to the privilege of witnessing D coming completely and utterly undone and Jack was right there to hold him. He wouldn't let him go. Ever.
For the last ten years D acted like a machine, he did avoid any emotional attachment to every human being. He didn't even know what love is. And then slowly yet steadily D is flooded by so many confusing emotions and a never ending yearning for Jack. A yearning that hurt in its intensity, and yet it helped to keep the tension between these two very palpable. As a matter of fact, the sexual tension between Jack and D is extremely well done. Not every author is able to convey the physical attraction through words in such a powerful way like Jane Seville did in this story. And while the sex wasn't overly hot or explicit, the beautiful prose and their mutual longing, need and passion made it so incredibly sexy and sensual. I felt like all of their feelings leapt right off the pages and into my heart, and I treasured those moments immensely. D and Jack are perfect together, but I believe that D totally made this story. I loved his character to pieces, and his accent endeared him even more to me.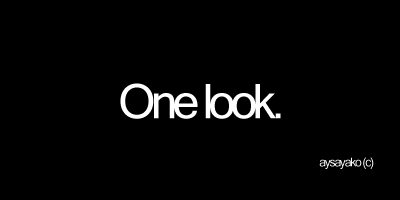 Now
that
inner monologue made me cry.
Jus hold me a little longer, Jack. Tell me again that ya wanna be with me, fer real, cross yer heart 'n' let me know you ain't foolin' cause I dunno how or when it happen but somehow I come ta need ya like air, like blood. Touch me again like ya do with them gentle hands make me feel like somethin' precious. Say it again that ya love me, cause hearin' that was like openin' up some big bottomless well that ran dry years back and it cain't never hear it enough, but once more, one more time and maybe I'll believe it a little more, and then a little more the next time, till someday I believe it fer true enough ta be able to say it back ta you like y'oughta hear it said cause God knows I love you more'n my own life, more'n anythin' in this world, but it cain't get outta me yet cause I still ain't the man I need ta be, the man who's gonna stand before you and declare.
Zero at the Bone is a book full of heart, emotion, passion, beauty, and soul. Read it.
["br"]>["br"]>["br"]>["br"]>["br"]>["br"]>["br"]>["br"]>["br"]>["br"]>["br"]>["br"]>["br"]>["br"]>["br"]>["br"]>["br"]>["br"]>["br"]>["br"]>["br"]>["br"]>["br"]>["br"]>["br"]>["br"]>["br"]>["br"]>["br"]>["br"]>["br"]>["br"]>["br"]>["br"]>["br"]>["br"]>["br"]>["br"]>["br"]>["br"]>["br"]>["br"]>["br"]>["br"]>["br"]>["br"]>["br"]>["br"]>["br"]>["br"]>["br"]>["br"]>["br"]>["br"]>["br"]>["br"]>["br"]>["br"]>["br"]>["br"]>["br"]>["br"]>["br"]>["br"]>["br"]>["br"]>["br"]>["br"]>["br"]>["br"]>["br"]>["br"]>["br"]>["br"]>["br"]>["br"]>["br"]>["br"]>["br"]>["br"]>["br"]>["br"]>["br"]>["br"]>["br"]>["br"]>["br"]>["br"]>["br"]>["br"]>["br"]>["br"]>["br"]>["br"]>["br"]>
Sign into Goodreads to see if any of your friends have read Zero at the Bone.
Sign In »
05/09/2013
marked as:
currently-reading
05/09/2013
0.0%
"
Reread and buddy read with my lovely friend Rosalinda. I'm excited! Back in May 2011 I popped my m-m cherry with Zero. :)" 29 comments
05/10/2013
17.0%
""Let me give you another shot--"
"Another one? My ass ain't no pincushion."
"For prophylaxis."
"Prophyl-whatsis? Ain't that a condom? What the hell you plannin', doc?"
Jack chuckled. "Prophylaxis is any preventative measure, like flossing to prevent gum disease. Condoms are sometimes called 'prophylactics" because they're a preventive measure against insemination.(...)"
LOL!!!!! Who wouldn't love D?? <3" 29 comments
05/10/2013
29.0%
""What, you can't get it up?" D turned to face him, his eyes glittering in the dimness. "You watch yer mouth, Francisco. Ain't too late ta kill ya, ya know." "Oooh, I'm so fucking scared. You're not kidding, are you?" Jack hitched one knee up and turned to face D. "You're telling me that you've dug yourself into a cave so deep you don't even have a libido anymore?" D's silence was confirmation enough. Love it!" 12 comments
05/11/2013
42.0%
"
It's okay, it's okay to want me, it's okay to feel it, it's safe to show it. I love the intimacy. It's beautifully done. <3 <3 <3" 53 comments
05/11/2013
52.0%
"
Damn, I forgot how fabulous this book is! Absolutely stunning! <3 <3 <3 <3" 43 comments
05/12/2013
89.0%
"
This book is proof why M/M is my favorite genre. Love it! <3 <3 <3" 10 comments
05/12/2013
marked as:
read
(showing 1-50 of 130)
(130 new)