On Point (Out of Uniform #3)
by
SheReadsALot
's review
bookshelves:
m-m-romance
,
friends-to-lovers
,
loved-you-for-years
,
soldier
,
strong-silent-type
,
chef-or-cook-or-caterer
,
part-of-a-series
,
damaged-hero
,
erotic
,
player-or-man-whore
,
review-books
,
exhibitionist-scene
,
menage-love
,
dirty-talk
,
angst
,
contemporary
,
gentle-giant
,
tattoos
,
hard-knock-life
Group review with Adam and Cupcake!4.25 Hearts
--Sometimes a book will remind me of a song of three. And this one for me while reading
On Point
is Smooth Criminal...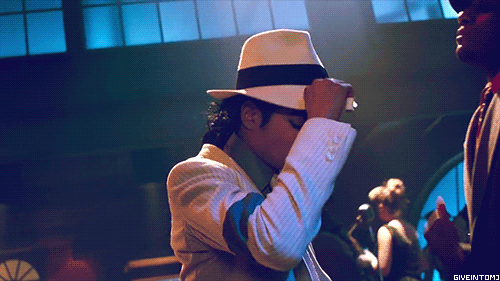 That's what Ben is.
Well to me, anyway.
The couple that seemed super obvious finally happens in the friends to lovers romance,
On Point
. Navy SEALs Maddox and Ben are best friends for life. They do everything together ever since the beginning of their military careers, sharing life experiences along the way. Now nearing thirty, reenlisting is on the horizon and Maddox wants out. He's tired of pining for a man he can't have, tired of watching him hooking up with randoms and just wants to bake. Sniper Maddox is one of the best marksmen in the Navy, but his aims for the one man he loves? No dice.
Ben is anti relationship after his failed quickie marriage has been crashing at Maddox's condo for two years. Coming from a divorced home, he thinks love is a myth. And the closest thing he'll have to that his his friendship with Maddox. And maybe... he might be finally admitting his attraction to the quiet gentle giant. But he's not going to do anything about it because Maddox is all about monogamy and Ben is a one night kinda of guy.
Enter a shared mission where both men get injured and their priorities on life changes. Both men sort of get their heads out of their asses and do something the obvious chemistry they have.
I enjoyed the story. Almost as much as book #2, but not quite. What I loved is getting to learn about Ben and Maddox's backgrounds. See they share similar family angst: Maddox (ultra religious, conservative homophobes) and Ben (divorce, anger toward mother leaving to join a commune). Though I'm not going to lie, Maddox's family made me rage. I know families like that, you probably know families like that. Even reading about it still burns my skin.
Maddox's friends are his true family and realizes it. So when Ben offers to try something different and be together for a trial run, I was a little happy, a little hesitant.
I came to this with a different set of expectations for Maddox and Ben. I started this series on book #2 (my fave of the series so far). Maddox was the quiet one who observed everything and secretly pined. Ben was the man whore who is using his dick as his healing prod - fuck romance, just fuck. And we get a semblance of that and not really. The characters change a little, I was expecting their personalities to be a little different but it works for the story.
The sex is hot: versatile, seductive and bed pounding fun with a friend. Those are always great qualities to have. It might've been my favorite part during the sex scenes, the two were easily able to argue and fuck and then make. They could read each other, know how they were feeling. Good stuff. No telling, a lot of showing.
Do I have any issues with
On Point
?
My gripe is Ben. He is frustrating, stubborn and one tracked minded. Jesus Christ, he step in just so he can't have no one else? Years of being single together... and the moment he looks like he's over pining for your ass, now he's not as slow on the uptake? There were moments when Ben treated Maddox like a possession rather than a friend. And something about it pissed me off. Because for a while, he just wasn't getting that Maddox is more than his obligatory best friend who has to do everything with him but just can't get a piece of his heart romantically.
And sweet talked to get his way.
Even with that fucking gripe, I still enjoyed this story. Who's the bigger fool, me or Maddox?
I liked the men separately and as a couple. Do I think they'll last? Yeah, if the love wasn't there, there'd be a field full of determination. The story ends with a sweet HEA, I was a little surprised but happy nonetheless.
Recommended for fans of friend to lovers, mild angst and bakers
.
For the unicorns and the rest of my review, head on over to the blog, later on GR:
A copy provided via Netgalley for an honest review.
Sign into Goodreads to see if any of your friends have read On Point.
Sign In »
Reading Progress
May 22, 2017 –
Started Reading
May 23, 2017 –
23.0%
"Liking this so far. I feel there will be a world more of hurt coming.

Or am I hoping for more?"
May 24, 2017 –
34.0%
"With a family like this, one doesn't need enemies.


"
May 25, 2017 –
53.0%
"Is it possible to want to gut punch a MC one moment then snuggle with them in the next?

I swear, if the Toppy McTopperson persona w/ a side of Dirty Talk fries wasn't also on the menu... I'd... *re-reads last bedroom scene*

Oh fuck it, I like him.




Asshole."
May 26, 2017 –
72.0%
"Don't fall prey for the sex tactic!




Have the fight! Have the fight!

Then the sex after...

Damned magic lips!

(P.S. This gif is a balm to my soul)"
May 28, 2017 –
Finished Reading
date
newest »
back to top