Peter Pan
by
Before I get into the review... it took me forever to go through all the editions of Peter Pan listed on Goodreads. While I suppose it's not too important to get the right version, I was shocked at how many there were, as well as that this was a longer series with multiple books. I guess I always knew that, but when I read it, it was just the Peter Pan book, which I believe was the third in the series. I could be wrong... nonetheless... wow... and it's review time and let's do some soaring...
There is so much I could say about this book. I could write a formal review. I could compare the story to the TV and film adaptions. I could cover the cartoons. BTW, the most interesting one for me was "Once Upon a Time's" portrayal of Peter. So dark... LOVED IT. But that said, to me, it's a children's tale with a huge primary lesson: We never want to grow up, but we have to...
And that's what I'll focus on. This book must be read to children a few times over the years. I'd start first when they are about 4 or 5, and then show the cartoon versions. Let them absorb it and think about it. And then again when they are 7 or 8, helping them understand what it means to grow up. And then again when they are about 12 or 13... and make them do a book report on it, even outside of school. It's a lesson that must be taught young.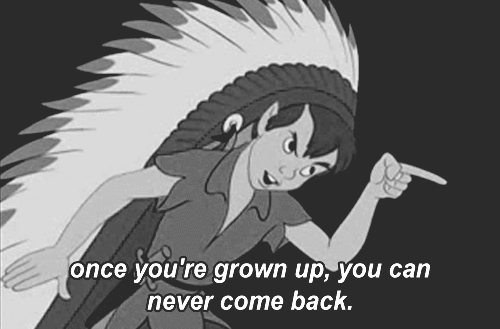 Growing up is scary. But so is not growing up. There's a fine balance between finding the time to be free and open, enjoying life and staying away from one's fears. But you must also learn what is necessary to become a good, solid and functioning citizen of the society.
What I love about this story is the amount of interpretations you can absorb from the story, the characters, the setting and the action. Just when you think you've got them all down, another view point comes into play -- and you have to re-think what the moral purpose of the book is about.
Or did Barrie intend it to just be a fun trip for kids... I'm not so sure we'll ever know!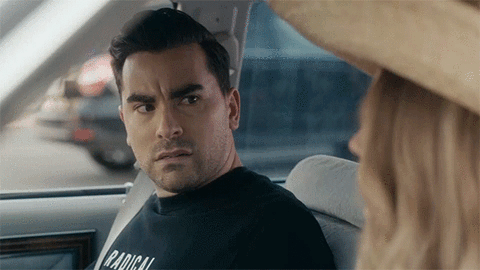 About Me
For those new to me or my reviews... here's the scoop: I read A LOT. I write A LOT. And now I blog A LOT. First the book review goes on Goodreads, and then I send it on over to my WordPress blog at
https://thisismytruthnow.com
, where you'll also find TV & Film reviews, the revealing and introspective 365 Daily Challenge and lots of blogging about places I've visited all over the world. And you can find all my social media profiles to get the details on the who/what/when/where and my pictures. Thanks for stopping by.
Sign into Goodreads to see if any of your friends have read Peter Pan.
Sign In »
Reading Progress
August 1, 1989 –
Finished Reading
Showing 1-11 of 11
(11 new)
date
newest »
back to top