Cross Checked (Shots on Goal, #2)
by
It's live & on
Blog Tour!
After reading the Huntress series, which was more of a darker read, I was more than a little excited to try something contemporary from Kristen Hope Mazzola. Then I read her note at the beginning of the book and I was hooked. I love when authors give us some insight into who they really are!
This author has a unique style of writing that immediately grabs my attention, with entertaining plots and interesting characters. I enjoyed getting to know Brayden and Karla but I felt that far too much of their story happened behind the scenes. It could be because I haven't read
Hat Trick
. So as much as I wanted to root for their happy ending, I wasn't that dedicated because I didn't feel like I knew them all that well. This story felt a bit rushed and so their characters weren't fully developed nor was their relationship 100% believable.
Sometimes I really hate going against popular opinion but there is usually no way to avoid it. Luckily, I was asked for my
honest
opinion and that is exactly what I'm going to give.
This was a difficult story to become completely immersed in. Too many times to count I felt like I was missing something. Actually, I felt like I was lost right from the start.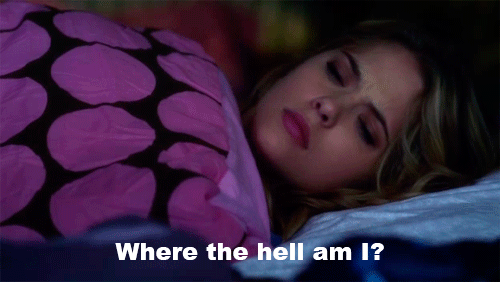 But I wasn't missing anything. Huge chunks of what should have been plot didn't make it somehow into my copy of the book, leaving me with too many questions at the end of my read. All things considered, this is slated as a standalone and I'm wondering if answers will ever be provided.
Please note that my dissatisfaction with this one story will not prevent me from picking up another book from this author. I adored her Huntress series and I'm sure many of you will enjoy CROSS CHECKED despite my opinion.
Release Date:
February 23, 2017
Genre:
Contemporary Sports Romance
POV:
Dual - 1st person
Steam:
2 out of 5
Book Type:
Standalone
Sign into Goodreads to see if any of your friends have read Cross Checked.
Sign In »
Reading Progress
February 17, 2017 –
Finished Reading
February 22, 2017 – Shelved
February 22, 2017 – Shelved as:
arc
February 22, 2017 – Shelved as:
dual-pov
February 22, 2017 – Shelved as:
sports
Showing 1-16 of 16
(16 new)
date
newest »
back to top