Mister Moneybags
by
3 Stars
This was a nice reading but definitely NOT what I had in my mind!
So lets start with the things that I enjoyed...
The HOT man in the cover takes my breath away every time I look at it!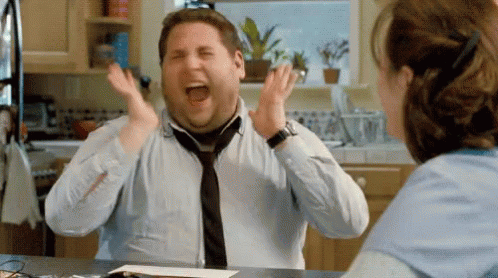 I loved the first half of the book, their funny and witty meeting in the elevator was amazing! And I was "Yeah babe, that's what I'm talking about!". I had so much hope that the second half would have been even better, full of sexting and hot, sweaty, dirty sex scenes...but the joke was on me obviously...://
I just wanted a funny book with two lovable characters and crazy situations surrounding them.
Why didn't I get that????
When I saw what was coming from these two authors... I was like....
Again the joke was on me!
Now what I didn't like is the second half of the book.
(Yeah, very specific Maria!Well done!)
Why so manufactured drama...??? Why? It's not like these 2 authors needed it! In my opinion the book was focused more on the secrets and mistakes their parents made in the past than the actual couple in the present. And even if you wanted all the stupid things from the past, WHERE the hell are the damn sex scenes to make it up to us......????
I couldn't wait for this book and that's what I get???
I loved Dex at least!
Sign into Goodreads to see if any of your friends have read Mister Moneybags.
Sign In »
Reading Progress
January 21, 2017 – Shelved
January 21, 2017 – Shelved as:
to-read
April 13, 2017 –
Started Reading
April 15, 2017 –
Finished Reading
date
newest »
back to top