Gravity Falls: Journal 3
by
, ,
Review posted on my blog The Writer's Library.
I can't believe I actually picked this up and read it cover-to-cover.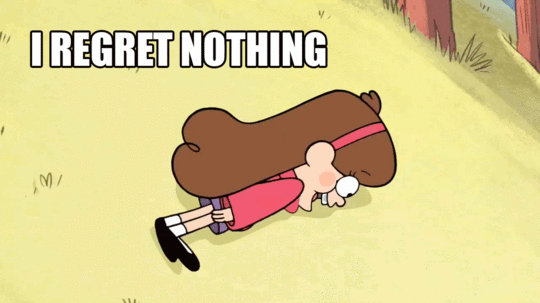 I was expecting to enjoy it, but I didn't expect there to be a solid, coherent, dark, beautifully-written story within these pages. I expected more of a how-to guide to this dramatic, surprisingly dark Disney show. Wow! The more I peruse those pages, the more I realize just how carefully thought-out the show was. It was a joy to read the Author's backstory up to realizing that his "muse" wasn't what he thought him to be. The paranoia and fear is spilled onto the pages to the point where I felt parallels to
Frankenstein
and that's really amazing.
I will admit, however, that I felt the first half of the book to be better than the second half. The second half really fills itself in once you've watched the series and it was a little underwhelming. I guess I should read the first half, watch the entire series, and then finish it.
And just another thing I loved: this book is
dark.
Really dark.
It brought me back to how deep this show's story really was. And I love how neither show nor book shy away from this.
I highly recommend this book for any fan of the show.
Update March 2017
Waiting on that special edition.....
Update June 2017
Just received my copy of the special edition and it's INCREDIBLE! The story is basically the same (with a few added story layers with the invisible ink), but the production quality is amazing! I love it!
You can read my full review of the Special Edition here.
Sign into Goodreads to see if any of your friends have read Gravity Falls.
Sign In »
Reading Progress
December 9, 2016 –
Started Reading
December 9, 2016 – Shelved
December 9, 2016 – Shelved as:
fiction
December 9, 2016 –
Finished Reading
No comments have been added yet.