The Bruja and the Beast (Delilah Devilshot Book 3)
by
Mandie (Naughty Book Snitch)
's review
bookshelves:
favorite-author
,
weird-west
,
erotica
,
i-own-kindle
,
read-2017
,
paranormal
,
shifter
,
witchy-ways
,
magic
,
favorites
,
female-female
,
bisexual
,
audio
Heat Level:
3 out of 4
Overall:
5 out of 5 stars
Reviewed by Naughty Book Snitch:
Mindy
See Mindy's Blog Review Here
BUY THE BOOK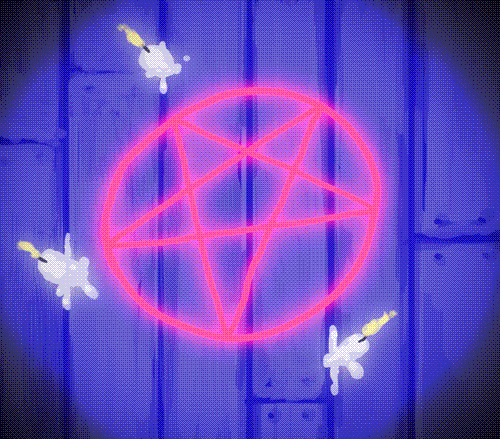 Satan's balls, this is a damn good series and so far, The Bruja and the Beast is my favorite. I got the perfect mix of story, sex and adventure with a little bit of teasing about things to come! A lot of things were revealed in this one, but only enough to let you know that there is a lot more adventure waiting for us. Honestly... I'm considering pulling a
Misery
move on Alana Melos and making her finish this serious out as soon as possible.
Delilah is still trying to track gang of supernatural men that killed her family. She is also determined to learn more about herself and understand her powers and limitations. Delilah is now traveling with Cèlia to Cèlia's grandmothers, Marguerite
(bruja or witch)
house in hopes of learning how to kill these supernatural gang she is tracking. So, Marguerite can actually help Delilah but she needs her to do something for her first. She must free Nicolás from jail and bring him back to her, unharmed. Ready to move forward with Delilah's own goals, she agrees.
"Changing a point of view is the first lesson of the spirits and the start of learning to bend the world to your will. You see the world as you wish it, then use your will to make the change."
Once Nicolás is free, he has his own agenda for Delilah which turn out to be really enlightening, especially when he brings his friend Rose, along. That's all I'm going to say about that. I don't want to give away any of the juicy details. And, no... that is not a innuendo for sex. It's actually plot details that is moving this story in amazing and epic ways.
Azazel makes a few appearances and he is still a horny and sexy devil. I'm still uncertain about what kind of game he is playing. He is a shady fucker and I don't trust him. Actually, I don't trust anybody! Everyone has their own shit and seem to be in it for their own gain.
There is some sexy time in this book, but Delilah is
"trying"
to control her succubus urges. It's perfectly done. Sometimes giving into those urges and sometimes holding back or finding alternative ways to control it. But when she does give into those urges, you'll want to make sure you're in a cool area because your ereader is in danger of melting and your panties will burst into flames.
Overall, I loved it. I'm not sure you could tell from the review, but I did. I can't wait until the next book comes out. This book is big on adventure and it just makes me all giddy. It could almost be one of those pick your own adventure books. Flaming Satan's balls, that would be fucking epic! My only complaint is that I'm learning that I'm not really a fan of the female/female action. This isn't only f/f, but there are a couple f/f scenes. Maybe if there was some penis mixed in with the f/f I would like it more. I am a
huge
fan of cock. Bring on the penis party! Anyway, I would recommend this to fans of weird west and fantasy genres.
"The enemy of my enemy is my friend"
Bring on book #4! I'm ready!!
BUY THE BOOK
Click below for more Naughty Book Snitch reviews
Sign into Goodreads to see if any of your friends have read The Bruja and the Beast.
Sign In »
Reading Progress
December 1, 2016 – Shelved
December 1, 2016 – Shelved as:
to-read
February 12, 2017 – Shelved as:
erotica
March 16, 2017 –
Started Reading
March 17, 2017 – Shelved as:
shifter
March 17, 2017 – Shelved as:
magic
March 17, 2017 –
Finished Reading
April 28, 2017 – Shelved as:
audio
No comments have been added yet.