Off Base (Out of Uniform, #1)
by
Annabeth Albert's
books just make me happy. She's always got the perfect blend of:
feel good + angst + sexy times= a happy Lili
Off Base by Annabeth Albert
is the story of closeted Navy Seal Zack Nelson and flirty and fun Pike. The attraction is there from the start, but neither one was expecting what would ensue when they end up as roommates.
My highlights:
- Zack and Pike. They were well fleshed out characters and showed character growth as the story progressed.
-Relationship development. I'm a sucker for friends to lovers with an undercurrent of sexual tension.
-Narration: Dual POV
-The pace is quick and easy. The book is listed as 304 pages long on GoodReads, but it never felt long.
-The steam. They were so sexy and sweet together. They trust they had in each other just added so much more emotion to their intimate scenes.
-Secondary cast. It was so great to see Josiah and Ryan (Connection Error #gaymers #3). Plus, we're introduced to some fresh faces I hope we get further acquainted with the future.
-The end. It was realistic but still very sweet. In life not, everything will work out hunky dory, and it bugs me sometimes in books when everything is magically fixed. She left the boys in a good place, and that was all I cared about.
Anything negative to report?
Nope. I think Annabeth Albert did an outstanding job with this book.
My rating:
5 Stars. It's got it all:
Feel good vibe ✔
Sexy times ✔
Emotional ✔
Hurt/Comfort/Healing ✔
HEA ✔
HIGHLY RECOMMEND IT.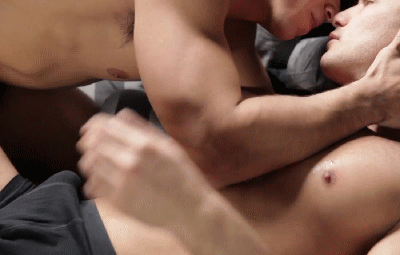 Sign into Goodreads to see if any of your friends have read Off Base.
Sign In »
Reading Progress
October 9, 2016 – Shelved
October 9, 2016 – Shelved as:
to-read
October 9, 2016 – Shelved as:
m-m
October 16, 2016 –
page 0
0.0%
"Annabeth Albert + SEALS=\n\n
\n\nHELLS YEAH! \n\nEverything goes on hold for this one!"
December 12, 2016 –
Started Reading
December 13, 2016 –
Finished Reading
date
newest »
back to top