Red Sister (Book of the Ancestor, #1)
by
I just reread this book again today in preparation for starting book 2, and it is just as good as the first time :)
It is important, when killing a nun, to ensure that you bring an army of sufficient size. For Sister Thorn of the Sweet Mercy Convent, Lano Tacsis brought two hundred men.
Man, what a hook.
This is classic Mark Lawrence in that it's extremely violent, unflinchingly bloody, and gives no fucks, which may be bad for anyone who isn't really fond of brutality involving children (seriously, the first chapter starts with
No child truly believes they will be hanged
Eeee! EEEEEE!!!) and, well,
nuns
, but you know me.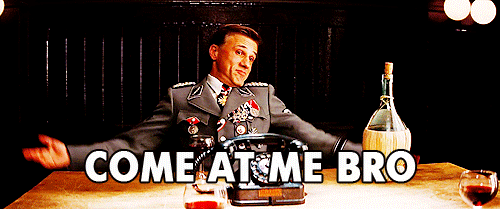 I don't know why I'm so excited about children dying, but let's leave the psychoanalysis for another time.
Remember
Harry Potter
? When little Harry joyfully leaves Privet Drive to enter a school full of magic and hopefully escare his miserably cousins. This book is kind of like that, only little Nona is 8 years old and is entering a very
interesting
convent to learn to kill, after having already killed someone at her young age.
They grow up so fast.
This book isn't one for wimps. The world development is very intricate, and there is a pretty big cast of characters. It helps that there is a guide at the beginning of the book. For example, there are four Tribes in this book, each of which has their own prized characteristics, and all of whom are sought after for their blood and the potency thereof. I can't describe the world building as anything other than
freaking brilliant
. It is highly complex and remarkably imagined.
Nona
is our main character, an orphaned child sold for the potential of power in her blood; through some...complications, she ended up being almost hanged for murder until she is brought to Sweet Mercy's Convent for Young Girls. From then on, we have a school setting, again, like Harry Potter, but not. I love school settings, and this book did not disappoint me. We are immersed into a very, very close setting full of women and girls, and despite the odd setting, the familiar issues of school and of adolescent are still there; there is plenty of backstabbing, competition, friendship, and even romance (!) among the girls, as they train to be one of the four paths:
- Holy Sister: maintains the faith
- Red Sister: skilled in fighting and stuff
- Grey Sister: skilled in shadowy arts and sneaking around
- Holy Witch: some magical thingamajig
You'll be glad to know Lawrence is more articulate than me in explaining these.
The trouble with most bad-ass
female
assassin books is that they tend to wimp out. The girl will eventually turn out to:
1. Not really be an assassin at all
2. Develop some bullshit view that LOVE IS THE GREATEST GIFT OF ALL
That's not true in this book, which is a relief, given her age o_ô.
I enjoyed this book, as I've enjoyed all the other books by Mark Lawrence books I've read. His style remains consistent, and I love the way he writes.
Thorn stood without motion, for only when you are truly still can you be the centre. She stood without sound, for only silent can you listen. She stood without fear, for only the fearless can understand their peril.

Thorn waited. Fearless as flowers, bright, fragile, open to the sky. Brave, as only those who've already lost can be.
I really can't emphasize how much I love Lawrence's writing. It is intricate, dramatic, intensely lyrical. It makes combat and death seem like art of the highest order. If I haven't made it amply clear yet, I highly recommend this book.
A copy of this book was given to me by the author for review.
Sign into Goodreads to see if any of your friends have read Red Sister.
Sign In »
Reading Progress
September 28, 2016 – Shelved
September 28, 2016 – Shelved as:
to-read
March 22, 2017 –
Started Reading
March 28, 2017 –
Finished Reading
Showing 1-44 of 44
(44 new)
date
newest »
back to top