Blackwood
by
4.25 Stars
Elise "Red" Vale is a graduate student studying archeology. Using her student credentials and under the guise of her thesis, she intends to enter the private property of Blackwood Estate to search for Native American artifacts, however she is intent on finding answers related to the suspicious circumstances surrounding her father's death.
"Nothing here is untouched. Everything is spoiled, ruined."
Garrett Blackwood is a former professor and is known to be a mysterious and potentially dangerous recluse. Keeping to himself has never been a problem but when Elise shows up on his doorstep requesting permission onto his property, he begins to wonder if she is a hassle or something potentially much more interesting.
"Some things are better left in the dark, Red."
With dimensional secondary characters and plot twists, Elise uncovers clues learning more about her father than she ever knew while he was alive. While Garrett believes she is searching for Choctaw artifacts, he soon discovers that his Red is looking for more than just arrowheads and pottery. Despite her shrouded deception, Garrett agrees to help Red when the dangers become too risky to search on her own.
"If you said 'please', I'd fuck you so hard that you wouldn't be able to sit down, walk, or breathe for days without thinking of my cock inside you."
In addition to the thriller aspects, the relationship that develops between Red and Garrett is endearing and extremely hot! Not afraid to push the limits, Garrett shows Red just what it's like to be ravished by the big bad wolf.
"This." He glanced at my throat. "Is just a sample, Red. My appetites would disgust you. Fuck" He ran a hand through his hair. "Sometimes they disgust me, but I can't escape them."
Throughout the book, I liked Red's tenacity even when she was in way over her head at times. While she was skeptical of Garrett in the beginning, she was also freely willing to accept his circumstances and experience what he can offer.
As for Garrett, he is very manly yet he isn't afraid to share his sensitivities despite being ostracized for his private predilections. It's so often that rumor can become truth and with Garrett, the rumors couldn't be further wrong about his character.
The mystery surrounding the disappearance of Elise's father led to some tense and action packed moments with the plot developing at a steady pace. The shadows about his death persisted and certainly added to the thriller elements of Blackwood. Even though, I knew who was guilty early on, it didn't lessen my experience nor my search for more clues. Plus, the dynamic between Red and Garrett is a strong one for the plot footprint.
If you haven't experienced a Celia Aaron book yet, Blackwood is a perfect entry into the thrilling, twisty and sexy world of this author. With prose that effortlessly narrate a story chock full of tonality and emotion, it's clear Ms. Aaron is a natural born storyteller. I highly recommend Blackwood!
*An ARC was generously provided by the author in exchange for an honest review! Thank you!*



*This was a (F)BR with Twinsie Hawkey and Lonestar Liz!!*

Sign into Goodreads to see if any of your friends have read Blackwood.
Sign In »
Reading Progress
September 15, 2016 – Shelved
September 15, 2016 – Shelved as:
to-read
December 12, 2016 – Shelved as:
on-deck
December 15, 2016 –
Started Reading
December 15, 2016 –
0.0%
"♛ (F)BR Threesome with Twinsie Hawkey and Lonestar Liz!! ♛\n\n\nTime to meet Mr. Blackwood! Thank you for the ARC!! :D\n\n
\n\n>>I'm the one on the left with the red lips!"
December 16, 2016 –
10.0%
""It's for men only. I hear they get happy endings there and do crazy nude dancing around the bonfires."\n\n
"
December 19, 2016 –
32.0%
""Don't push me, because if you do" - His expressive eyes pinned me with a look so hot I tensed - "I'll take you somewhere you've never been, and I doubt you'll enjoy it. Not a girl like you."\n\n
"
December 19, 2016 –
60.0%
""You're mine, Red. Where the fuck do you think you were going?" He ground his hips into me, and I moaned. "You asked for this. For my cock. I'm going to give it to you. Your dripping cunt is mine."\n\n
"
December 19, 2016 –
81.0%
""Everything went quiet except for the whine in my ears, and I realized this is what dying feels like."\n\n\n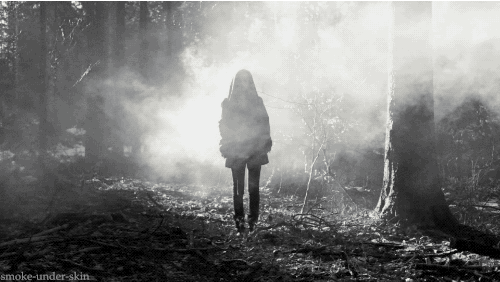 "
December 19, 2016 –
100.0%
""So you aren't going to call black? He groaned as I took him in my hand and guided his tip to my opening."\n\n
"
December 20, 2016 – Shelved as:
arc
December 20, 2016 – Shelved as:
action
December 20, 2016 –
Finished Reading
Showing 1-33 of 33
(33 new)
date
newest »
back to top