Chasing Truth (Eleanor Ames, #1)
by
This was almost too easy. Here I thought Miles might provide a real challenge for me, given his no-bullshit approach to every situation. I mean, I'm pretty much 90 percent bullshit.
​Why have I put off reading this for so long?? I honestly have no idea why it took me forever to finally read this book when it had been on my wishlist since it came out. AND it is listed for anyone who loves Veronica Mars, which is me! I am so in love with this story, it is exactly what I wanted it to be! It has the feel, heart and humor of Veronica Mars without being fan-fiction, instead it is a complete world unto itself and all I wanted to do since I first started reading it was to stop real life and escape into the pages. I have read lots of other books by Julie and really enjoyed them, but this is hands down my absolute favorite. There is nothing I would change; the writing, the pacing, the character development, the plot, the relationship dynamics- it was all just so perfect. And now I have a strong urge to re-watch Veronica Mars for the 4th time...
I liked that while there was an underlying mystery of the death of Ellie's best (and only) friends Simon, we also have a few side mysteries or "cases" (jobs?) that Ellie gets involved in that have nothing to do with Simon but helped to make the story more well-rounded and create the side characters so much better. The extras also were like happy little tangents that kept me focused on the book because I had no idea what Ellie would do next or what trick was up her sleeve.
Getting in would be easier than a lot of other break-ins I've done. But no, I'm gonna ring the bell and ask to be allowed in. Thanks for making my job hell— I mean challenging—Miles.
Ellie is the main character and narrator of the book, but I feel like I was able to get to know her as well as some of the other important characters just as well through her eyes. Keep in mind that Ellie grew up in the life of a conman, she knows how to read people like a pro, can set up her own con in her sleep, usually can manipulate situations to her advantage way better than a 17 year old should ever, and lies spill from her mouth just as easy as the truth- heck, probably easier since she has to work hard to be honest. I love how pieces of her previous life poked through and she had to fight them, such as hacking Aidan's phone and her deciding on where her new morals will lead her. She in no way was a bad guy, regardless of her upbringing and skills, but instead she was sweet and wanted to help others, even if it meant $1000 paycheck to help her on her way to being kind.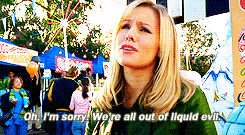 Ellis's pseudo parents, her older sister Harper and Harper's Secret Service boyfriend Aidan were such a great support system for Ellie. They understood her in a way nobody else could, they backed her when she needed it, they gave her companionship when she tried to wallow, and especially Aidan, challenged her to test herself for the better (the girl has got some mad skills with her memory). Simon was not even alive during this book but based on the snippets and Ellie's feelings I really feel like I know and understand him. And that brings me to Miles. Miles was a really fun character, pretty much the complete opposite of Ellie with his strict rules, no lies, and his love of starch. The two of them butted heads constantly, the dynamic was the best. But strangely, they complimented each other as well and worked like a well oiled machine when teamed up. This was not a romance story, but man did I root for it to be. There were a handful of other well developed side characters scattered throughout the book, all important for the plot and Ellie's life in general and I wonder who will come back later.
Miles points a finger—aggressively, I should note— at a vacant chair, ordering me to sit.
Though I think it's more of a "keep your mouth shut and stay out of my way" command. I laugh under my breath. It's nice seeing him flustered for a change.
I highly recommend anything by Julie Cross, but for sure this start to the Eleanor Ames series, full of mystery, lies, truths and the most amazing of characters. I am so excited that there is another book out in the series because I need more Ellie in my life.
Sign into Goodreads to see if any of your friends have read Chasing Truth.
Sign In »
Reading Progress
September 5, 2016 – Shelved
September 5, 2016 – Shelved as:
to-read
April 21, 2018 –
Started Reading
April 21, 2018 – Shelved as:
mystery
April 21, 2018 – Shelved as:
teen
April 21, 2018 –
page 55
13.75%
"I don't know why I waited so long to read this book, I am loving it! Total Veronica Mars vibe and now I have the urge to rewatch the show..."
April 24, 2018 –
Finished Reading
No comments have been added yet.