The Darkest Part of the Forest
by
Initial Thoughts Upon Finishing
I LOVED THIS SO MUCH. I can't believe just how much I enjoyed this book. I'm buzzing from how much I loved it. The plot went in every direction imaginable, the romance was sizzling and the cast of characters was AWESOME. Seriously, somebody get me every other book Black has written, I need them all.
The Darkest Part of the Forest
This was everything I'd hoped it would be and more. The book is a beautiful mash-up of YA contemporary and fantasy involving fae and all those delicious fantastical creatures.
The story is set in a small town where this fae prince has been lying in a glass coffin for years and years and years. The humans that live in this town know the fae exist, they know they're dangerous and they hope that one day the super duper, amazingily beautiful prince who is sleeping in the coffin (like Snow White) will wake. Because just about everyone who's ever looked at him and grown up in the town has fallen in love with him.
There's an EPIC twist in this book and I urge you to read it just for that because sheeshkebabs it blew my socks off. The main character is interesting and an interesting narrator and there's a dash of LGBT+ in the storyline through her brother.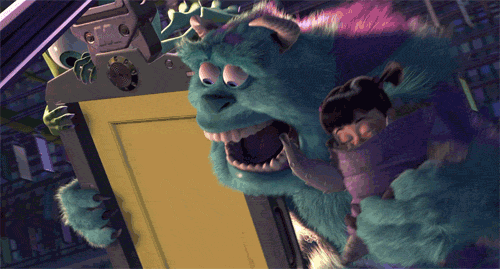 This is me, enjoying the plot twist on every level.
The Fae
I really enjoyed the danger element that the fae brought to this story. I love it when fae are mysterious and genuinely dangerous and the fact that the Hazel, the MC, and her brother used to fight in the woods, where the fae roam, as children just set up this wonderful vibe where you just
know
that Hazel's life and the fae world are entwined.
There were also some interesting themes explored when you look at the village's love of the sleeping prince, but their prejudice against the fae boy living in the town. I feel like it was a bit of a poignant look at the fickleness of human nature — infatuation with something different until it has its own opinion.
Spoilers
(view spoiler)
[WHEN WE FIND OUT THAT HAZEL HAS BEEN LEADING A DOUBLE LIFE OH MY GOD.




I was blown away. I didn't see it coming. Going to sleep and waking up as basically a split person doing the fae king's dirty work!?! ARE YOU KIDDING HOLLY BLACK?! I LOVE IT.




Seriously, that was fantastic. I wish every book had an awesome twist like that. And the conflict between Hazel and her brother both loving the fae prince and him knowing about both of their feelings. Wooooo - the complications in this story are too good to be true.


(hide spoiler)]
Summary
I really don't feel like I need to say more than this: if you love YA, you love Fae and you read those books like you eat chocolate on Easter day then do yourself a favour and go buy and read this book. IT'S SO GOOD.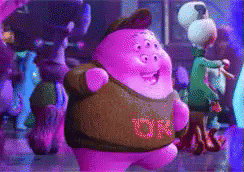 Happy reading!["br"]>["br"]>["br"]>["br"]>["br"]>["br"]>["br"]>["br"]>["br"]>["br"]>["br"]>["br"]>["br"]>["br"]>["br"]>["br"]>["br"]>["br"]>["br"]>["br"]>["br"]>["br"]>["br"]>["br"]>["br"]>["br"]>["br"]>["br"]>["br"]>["br"]>["br"]>["br"]>["br"]>["br"]>["br"]>["br"]>["br"]>["br"]>["br"]>["br"]>["br"]>["br"]>["br"]>["br"]>["br"]>["br"]>
Sign into Goodreads to see if any of your friends have read The Darkest Part of the Forest.
Sign In »
June 21, 2016 – Shelved as:
to-read
October 23, 2017 –
Started Reading
October 23, 2017 –
page 30
8.96%
"I think I'm going to love this book ✨"
October 24, 2017 –
page 60
17.91%
"#alphabethon Well that's just gross."
October 24, 2017 –
page 100
29.85%
"#alphabethon bloody hell"
October 24, 2017 –
page 150
44.78%
"#alphabethon this is terrifying"
October 24, 2017 –
page 202
60.3%
"#alphabethon this is now completely addictive and I DON'T KNOW WHAT TO THINK. Fae are so tricksy."
October 25, 2017 –
page 220
65.67%
"#alphabethon THE ROMANCE THO"
October 25, 2017 –
page 295
88.06%
"*furiously bites nails*"
October 25, 2017 – Shelved as:
fantasy
October 25, 2017 – Shelved as:
fae
October 25, 2017 –
Finished Reading
No comments have been added yet.