Ryan's Reviews > Aristotle and Dante Discover the Secrets of the Universe
Aristotle and Dante Discover the Secrets of the Universe (Aristotle and Dante Discover the Secrets of the Universe, #1)
by
Ryan
's review
bookshelves:
lgbt
,
favourites
,
feels-trip
,
read-in-2016
,
august-tbr
,
library
,
need-to-buy-a-copy
,
that-cover-though
,
5-star
,
hand-me-the-tissues
,
unfinished-series
"As Dante was watching me search the sky through the lens of a telescope, he whispered, 'Someday, I'm going to discover all of the secrets of the universe.'"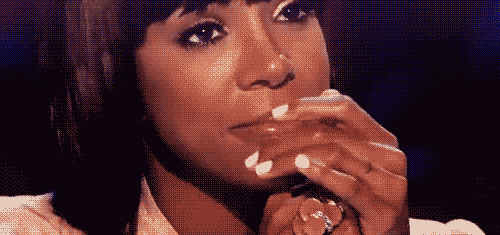 All of the stars in the universe - an instant favourite. As some of you may know, I'm a sucker for a good coming-of-age love story, and this one completely delivered. I read this in one sitting.
One.
I don't think you understand, I'm ADHD, I hardly
ever
finish a book in one sitting. But this book? I
refused
to put it down. I said I'd read the first chapter before I went to bed, and before I knew it, it was 2 am, and I was a complete mess, crying, and hugging this book to my chest because
it was so damn good.
I swear, if it wasn't 2 am, I would have turned back to page one, and started all over again.
(Drinking game: Take a shot every time I say "universe" in this review. Or don't, you may get alcohol poisoning by the second half.)
I've always had an all-consuming fascination with the universe and how utterly complex and thrilling all of it is. I once read my astronomy textbook from cover-to-cover for fun. Yeah, I'm
that
kid. I completely understood what Dante and Ari where always talking about - how they wanted to discover the secrets of the universe. I've been looking for the same things.
"I bet you could find all of the mysteries of the universe in someone's hand."
I loved all of these characters, and loved how raw and real everything was. Ari was a fantastic narrator, and Dante was added to my list of fictional characters too pure and good for this world. The ever-present family and heritage aspect in this book were also wonderful. Though I am not Spanish myself, all of my babysitters growing up were from Spanish-speaking countries, so I've had a love for the Hispanic culture ever since I was little.
"The summer sun was not meant for boys like me. Boys like me belonged to the rain."
Funnily enough, in
my review
of
Eleanor & Park
, I mentioned how I disliked that the book took place in the eighties. Aristotle and Dante took place (correct me if I got the dates wrong, please) in the summers of 1985 - 1987, yet it seemed to flow much nicer, and much more naturally in this book. Everything just fit in it's place perfectly.
"We all fight our own private wars."
The last scene left me with tears in my eyes. Happy tears, but tears all the same. I've been emotionally impacted by a book many times over, but this one was practically life-changing.
(view spoiler)
[
"All this time.
That's what was wrong with me. All this time I had been trying to figure out the secrets of the universe, the secrets of my own body, of my heart. All of the answers had always been so close and yet I had fought them without even knowing it. From the minute I'd met Dante, I had fallen in love with him. (...)
I took Dante's hand and held it.
How could I have ever been ashamed of loving Dante Quintana?"

That was such a perfect last paragraph, and such a perfect last line, I just



(hide spoiler)]
Suffice to say, I absolutely adored this book. I could go on for hours about Aristotle and Dante Discover the Secrets of the Universe, but instead of that, I'll end the review with my favourite quote from it:
"'There are worse things in the world than a boy who like to kiss other boys.'"
["br"]>["br"]>["br"]>["br"]>["br"]>["br"]>["br"]>["br"]>["br"]>["br"]>["br"]>["br"]>["br"]>["br"]>["br"]>["br"]>["br"]>["br"]>["br"]>["br"]>["br"]>["br"]>["br"]>["br"]>["br"]>["br"]>["br"]>["br"]>["br"]>["br"]>["br"]>["br"]>["br"]>["br"]>["br"]>
Sign into Goodreads to see if any of your friends have read Aristotle and Dante Discover the Secrets of the Universe.
Sign In »
Quotes Ryan Liked
Showing 1-26 of 26
(26 new)
date
newest »
back to top