I Let You Go
by
I can't believe this book! And the significance of the words "OMG" written in the sand has to do with both my reaction and something in the book that I'm not going to tell you!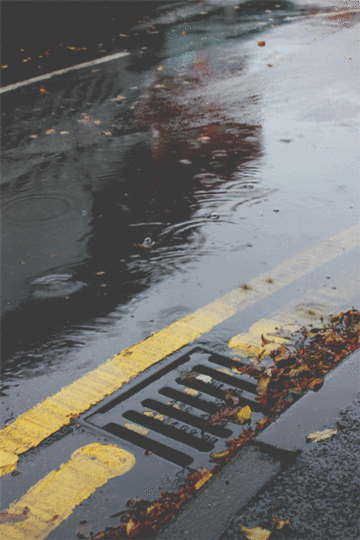 Headlights glint on wet tarmac, the dazzle blinding them every few seconds. Waiting for a break in the traffic they duck across the busy road, and she tightens her grip on the small hand inside the soft woollen glove, so he has to run to keep up. Sodden leaves cling to the railings, their bright colours darkening to a dull brown.
People, if you have not read this book and you are planning on it! READ IT! And don't put it down even if it gets a little bland at one point. This book takes a twist that blew me away! There is nothing like a book that will do that and Clare Mackintosh did that with this book! When all of the pieces fit together you are left sitting.. staring.. thinking, how, what.. did she really just do that? Did she twist that book so freaking much that it resembles a pretzel?
I'm NOT giving out a spoiler, not even a tiny one, because this is one of those books you need to find out for yourself. I was actually wondering after the first little bit why the book had such high reviews and then it smacks you right in the face!
After a tragedy occurs in Jenna Gray's life, she leaves town and tries to start up a new life. But you can never leave the past behind, it hurts, it haunts, it finds you.
Oh dear Lord, I have to stop here before I give something away. I so want to tell all of you every little thing so you can have the OMG moment with me!
And I have to mention that this UK edition has a most beautiful cover! ♥
MY BLOG:
Melissa Martin's Reading List
Sign into Goodreads to see if any of your friends have read I Let You Go.
Sign In »
June 9, 2016 –
Started Reading
June 9, 2016 – Shelved as:
own
June 28, 2016 –
page 22
5.93%
"Sorry guys I haven't been on here to like your stuff today. I found out last night I had that netgalley book due in two days! So I started it and while the kindle was charging this morning I started this one. I hope to get this one and maybe two little ones done before Friday because I have some good books coming up to read in July! Woot! Well I assume they will be good :-) ♥"
June 29, 2016 –
Finished Reading
(showing 1-34 of 34)
(34 new)
date
newest »
back to top